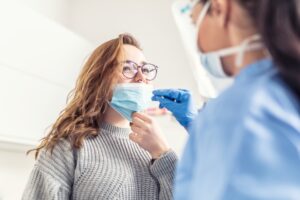 A special offer within our CONCIERGE COVID CARE is to provide ON-SITE GROUP COVID-19 TESTS facilitated by a Cornerstone LifeCare Clinician.
During these unsettling times we are focusing on providing the convenience of vital virus-related services — right where you live or work. Consider the advantages of not having to travel and then wait at a COVID-19 testing location.
You will receive the results of your COVID-19 TEST confidentially via your personal email. Depending on the results of the test, you may wish to schedule a meeting with your Clinic Nurse to discuss a course of action and develop follow-up steps.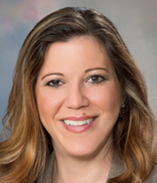 Irene Nobles, RN
Cornerstone LifeCare
Consultant
Clinic Nurse
Click Here for Bio.
CLINIC DETAILS
◙  Groups of 10 or More
◙  At Your Facility
◙  Perfect for Condos and Other Group Venues
◙  No Processing Cost for Both Insured and Uninsured Participants
◙  Collection Cost of $35 Per Participant
◙  Collection Cost of $50 Per Participant for Testing in Individual Residences
(Such as a Condo Building in Conjunction with an On-Site Clinic)
◙  Results Within 24 to 48 Hours

PHYSICIANS STAT LAB is a Cornerstone LifeCare Partner and responsible for the laboratory processing and reporting.  Results typically are available within 24 to 48 hours.
Click Here for more information.
PCR (GOLD STANDARD) IN-HOME COVID-19 TEST
PCR COVID-19 TEST
A PCR test for COVID-19 is a test used to diagnose people who are currently infected with SARS-CoV-2, which is the coronavirus that causes COVID-19. The PCR test is the "gold standard" test for diagnosing COVID-19 because it's the most accurate and reliable test.
Sample collection is done using a swab to collect respiratory material found in your nose. After collection, the swab is sealed in a tube and then sent to a laboratory.
When a laboratory technologist receives the sample, they perform a process called extraction, which isolates genetic material from the sample including genetic material from any virus that may be present. Results typically are available in 24 to 48 hours.
COVID-19 TEST POSITIVE OR NEGATIVE — STRATEGIES AND STEPS
POSITIVE TEST
◙ Review Steps and Strategies with Cornerstone LifeCare Clinician
◙ Immediate Care
   – Seek Medical Advice from Physician (Mobile/In-Office)
   – Possible Transition to Medical Facility
   – In-Home Care by Qualified Healthcare Worker(s)
     ▪ Medical, Companionship, and Other
◙ In-Home Review and Recommendations
   – COVID-19 Protocol, Precautions, and Practices
   – Aging in Place Modifications and Remodeling
◙ Develop On-Going Care Plan for Recovery Period
◙ Living Environment Options
   – Possible Move to Appropriate Senior Living Community that Has Short-Term Stays for COVID-19 Related Clients with Needs that are Not Suitably Serviced in the Home.
NEGATIVE TEST
If Client Tests Negative for COVID-19 or is Non-Symptomatic there May Still be Client and Family Needs that Will Warrant Case Management or Delivery of Specific Services With or Without the Assistance of a Cornerstone LifeCare Consultant.
Click Here for Printable Flyer.
Call (941) 809-7298 or Go to Contact Us to Schedule an Appointment.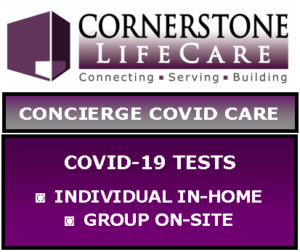 Click Here for information about CONCIERGE COVID CARE INDIVIDUAL IN-HOME TESTS.