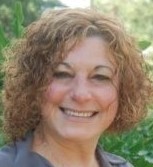 Josephine Cannella-Krehl, MSW, LCSW
Founder, MMJ Knowledge, LLC
Cornerstone LifeCare Consultant
Medical Cannabis Specialist
Josephine has played a crucial role in the development, implementation and subsequent expansion of Florida's Medical Cannabis Program.
Now that Florida's program is operational, she educates Healthcare Professionals on the benefits of cannabis as a therapeutic agent, provides guidance to authorized Medical Cannabis Physicians, assists in navigating patients and families through the Medical Cannabis process and facilitates individualized education/support sessions to both potential and currently registered medical cannabis patients.
Consider engaging Josephine in a consultation to address these vital issues (Consultations by either Teleconference or In-Person).
She is a compassionate, highly knowledgeable licensed clinical social worker, medical cannabis advocate and educator who has been active both legislatively and in Florida's clinical setting. Based on her long experience in compassionate Elder care and outstanding educational skills, she illuminates the path towards health and well-being.
Click Here for Printable Flyer.
Click Here for More Information or to Schedule an Appointment with Josephine.