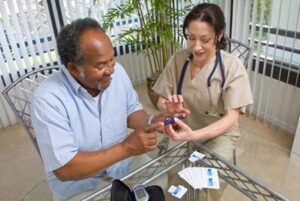 COVID-19 TEST POSITIVE OR NEGATIVE — STRATEGIES AND STEPS
POSITIVE TEST
◙ Review Steps and Strategies with Cornerstone LifeCare Consultant
◙ Immediate Care
   – Seek Medical Advice from Physician (Mobile/In-Office)
   – Possible Transition to Medical Facility
   – In-Home Care by Qualified Healthcare Worker(s)
     ▪ Medical, Companionship, and Other
◙ In-Home Review and Recommendations
   – COVID-19 Protocol, Precautions, and Practices
   – Aging in Place Modifications and Remodeling
◙ Develop On-Going Care Plan for Recovery Period
◙ Living Environment Options
   – Possible Move to Appropriate Senior Living Community that Has Short-Term Stays for COVID-19 Related Clients with Needs that are Not Suitably Serviced in the Home.
NEGATIVE TEST
If Client Tests Negative for COVID-19 or is Non-Symptomatic there May Still be Client and Family Needs that Will Warrant Case Management or Delivery of Specific Services With or Without the Assistance of a Cornerstone LifeCare Consultant.
CORE CONCIERGE COVID PARTNERS & RESOURCES
Click Here for Printable Flyer.