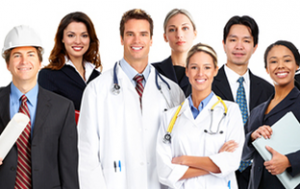 Cornerstone LifeCare Partner – Annual Membership Benefits
Cornerstone LifeCare LLC is much more than a business referral service.  We utilize trusted consultants to connect consumer needs with timely products and services.
Becoming a Cornerstone LifeCare Partner means you are a certified member of a network that provides outstanding products and services to seniors and their circle of supporters in Sarasota, Manatee, and surrounding counties.
The number of Partners in each Product/Service Category is selected and limited based on a Certification Process to ensure the highest level of quality and performance in serving our clients.
In addition to leads derived through personal contact, special events, and the internet, in-home assessments by Cornerstone Lifecare Consultants will provide Partners with outstanding business opportunities.
Cornerstone LifeCare will actively promote the network and create lead generation for Partners through marketing initiatives such as:
· Website Internet Marketing through Search Engine Optimization (SEO), Google Adwords, and Monitoring with Google Analytics.
· Website Integration with Social Media Platforms such as Facebook and LinkedIn.
· Special Events planning and participation in expos, forums, seminars, showcases,  symposiums, and workshops.
· Email Marketing using an extensive Constant Contact database and a Locate Email Tool.
· Active Membership and Involvement in associations, committees, industry groups, etc.
· Marketing Support such as print advertising, mailers, brochures, flyers, and signing.
· Special meetings, gatherings, and other forms of communication among Partners and Cornerstone LifeCare Staff to foster a team effort in serving our clients.
The Annual Membership Fee for a Cornerstone LifeCare Partner is $100.00.  Simply Click Here to make payment.
Should you have any further comments or questions contact Don Fitts at (941) 809-7298 or email don.cornerstonelifecare@gmail.com.