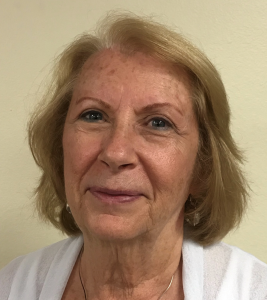 Virginia Stephens
Gerontologist
Certified Dementia Practitioner (CDP)
Cornerstone LifeCare Consultant
941-350-6791
ginnyst100@gmail.com
Virginia Stephens is a Gerontologist/Family Caregiver Consultant and Certified Dementia Practitioner who has been informing and guiding the public, and her private clients, for many years, regarding the complexities of planning as they age.
Her mission is promoting, supporting, and providing access to Quality of Life for individuals and the community. She has a Master's education in Gerontology, and has continued, over the past 20 years, to participate in seminars and courses related to aging, Alzheimer's and dementia issues, and end-of-life challenges.
Virginia worked for Tidewell Hospice in Sarasota, Manatee, Charlotte and Desoto counties for 7 years, and in that capacity, she:
–  Visited with hundreds of individuals and families to assess their hospice needs
–  Presented information on Tidewell's services to thousands of people through Speaking Engagements, Outreach Events, and Community involvement with non-profit and for profit organizations
–  Presented Tidewell programs related to Advance Directives and Planning, Healthcare, and End-of-Life
–  Collaborated with many Community Resource providers to serve clients and patients
–  Functioned as a Tidewell Liaison, calling on Healthcare Providers and Facilities, including Doctors, Hospitals, Home Health Agencies, Independent and Assisted Living, Long-Term Care.
She has operated her own Consulting Service since leaving Tidewell in 2013, focusing on supporting Caregivers in the many challenges they face, including: Assessing care needs, dynamics of dementia, housing transitions, end-of-life options and expectations, accessing community resources.

Virginia has also created a workshop to educate and support attendees regarding Life Planning and Advance Directives, and Speaks at many different venues regarding Life Planning and Caregiver needs and stress.
Click Here for Printable Flyer.