Natural Wellness Health Clinics provide qualified patients a recommendation to obtain a State of Florida issued medical cannabis card. Medical cannabis has shown to be an effective alternative, natural remedy for many chronic, debilitating diseases and conditions. Our clinics offer friendly, modern facilities with knowledgeable, compassionate physicians and staff. Our medical marijuana card pre-qualification process is efficient and seamless which allows the patient quality time with the doctor. At Natural Wellness Health Clinics, it is our mission to help current and future medical cannabis patients who are seeking a better quality of life by using a safe, natural remedy that enables them to do so.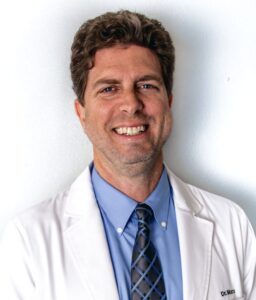 Dr. Jeff Mara, MD
Originally from Northwest Indiana, Dr. Mara graduated from Indiana University Medical School in 1993. He completed his residency in Emergency Medicine at the University of Illinois Peoria in 1996. He practiced in an urban hospital in Indianapolis for almost 20 years before moving to Sarasota in 2015. After years of seeing the devastating effects of the opiod crisis, he became interested in medical marijuana as an alternative once it was legalized in Florida. He became educated and began qualifying patients in the fall of 2017. He has been gratified to find help for a variety of patients in addition to those suffering from pain.
For more information about the Natural Wellness Health Clinics, feel free to use any of the navigation bars below.
We also encourage you to contact us to schedule a discussion or appointment with a Cornerstone LifeCare Consultant about this or any of our other related Services.