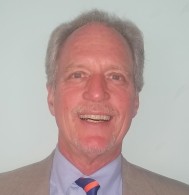 Fred Grady
Interim Administrator
Alderman Oaks Retirement Center
Cornerstone LifeCare Advisor
Healthcare & Retirement Services
(941) 685-9295
fredlgrady@aol.com
Continuing Care Retirement Community (CCRC) executive including CEO experience for Presbyterian related communities (Bay Village of Sarasota, Westminster Communities of Bradenton) and Sunrise Senior Living (the Fountains at Lake Pointe Woods).
Project management for area private organizations with specialty in build out, license, start up and staff for ALF and SNF (Bay Village of Sarasota, Florida Institute for Neurologic Rehabilitation, Benderson Skilled Nursing and Rehabilitation Center for the Sarasota Manatee Jewish Housing Council located on the Kobernick Anchin campus).
Licensed Nursing Home Adminisrator with "preceptor" certification for State of Florida Administrator in Training (AIT), Assisted Living Administrator certification (CORE) with additional Extended Congregate Care (ECC) certification, "certifiable" Dietary Manager (HIEFSS certification through Shands at the University of Florida), State of Florida Department of Elder Affairs (DOEA) "medication technician" (Assisting the ALF Resident with Self Administration of Medication) certification.
Engineer by education and avocation.
Currently Interim Administrator at Alderman Oaks Retirement Center Inc. in downtown Sarasota.