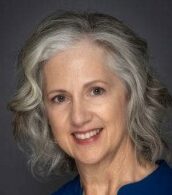 Erin Fountain, EA , RSSA®
Cornerstone LifeCare Consultant
Founder, Suncoast Social Security Advisors
Phone: (941) 248-3638
Email: srassurance@outlook.com

Social Security planning involves many facets, which determine when you can start claiming optimal benefits. If retirement is on your horizon, you probably have plenty of questions.
Erin Fountain, a Registered Social Security Analyst is prepared to help you navigate this process and reveal to you strategies that focus on your concerns of when and how to file for Social Security Retirement Benefits.
She is also an Enrolled Agent, the highest credential the IRS awards, which gives her insight to tax implications that interface with Social Security Income.
Ongoing educational studies are required to maintain each of the EA and RSSA® certifications and being the perennial student, Erin has no objections staying current with the most recent legislations.
She employs her knowledge and experience to help others retain what they have earned.
Click Here for Printable Flyer.  
Click Here for more information about Suncoast Social Security Advisors.