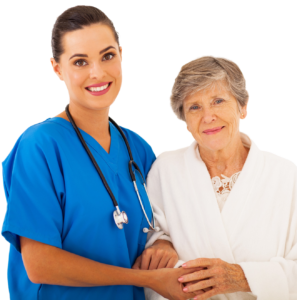 A Home Health Agency You Can Trust!
We started with only one goal — to create a one stop approach to meet all your health care needs.

Coastal Breeze Home Health, which became Medicare accredited on 2/22/2022, is the sister company to Care Connections At Home.
We are managed by the same team of people under the same roof. This means members of our community only need to make one phone call. We have a full team of therapists, skilled nurses, social workers and home health assistants.
The core values that drive everything we do:
Trust
Trust is at the core of our values. We vet our caregivers and make sure they are trustworthy.
Responsibility
Our caregivers are responsible for their clients and their families.
Care & Service
We strive to provide the best possible care.
Commitment
We have a commitment to you and take it seriously.
OUR SERVICES
Coastal Breeze Home Health offers a wide range of programs and services to meet the health care needs of individuals and communities throughout South West Florida. Our goal is to offer exceptional service at every level and in many forms.
Prepare for Your Service Need
Home Health Aides are front-line care providers who promote and maintain the health, safety, independence, comfort, and well-being. An HHA will assist you to be ready for your therapy or nurse visit.
LSVT BIG ®
LSVT BIG® trains people with Parkinson's Disease (PD) to use their bodies more normally. People living with PD or other neurological conditions
Lymphedema Care
Lymphedema is swelling in the arms or legs due to a disruption of lymph fluid flow through the lymphatic system.
Diabetes Management
Managing diabetes means managing blood glucose, blood pressure, and cholesterol. Our nurses will teach you the steps you can take to me
Skilled Nursing
Skilled nursing care services are provided by RNs and LPNs.
Physical Therapy
PT focuses primarily on pain relief, promoting healing, and restoring function and movement associated with injury.
Skilled Nursing
Skilled nursing care services are provided by RNs and LPNs. These Services are considered skilled because they require the use of critical thinking skills.
For more information about Coastal Breeze Home Health, feel free to use any of the navigation bars below.
We also encourage you to contact us to schedule a discussion or appointment with a Cornerstone LifeCare Consultant about this or any of our other related Services.