The Center for Brain Health's goal is to improve brain performance in individuals who:
• Are experiencing normal brain and cognitive functioning and want to maintain brain health
• Have a family history of Alzheimer's disease or related dementia and want to know their status
• Have memory concerns
• Have received a diagnosis of Alzheimer's disease or a related dementia


Cognitive Health Centers are the first comprehensive clinical program for persons with cognitive decline.
CHC is the first primary care clinic in the nation that focuses solely on preventing cognitive health decline and even improving brain health by combining Dr. Dale Bredesen's protocols with a primary care approach. If you have Alzheimer's or dementia – or you're at risk – our program is focused entirely on you.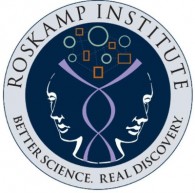 The Roskamp Institute Clinic offers comprehensive assessments including a thorough physical, neurological, and neuropsychological examination.
Additional studies of brain imaging such as MRI, CT scan and/or PET scan, and a comprehensive laboratory blood work are also obtained. At the completion of the diagnostic evaluation, an interdisciplinary diagnostic meeting is conducted and a formal diagnosis is provided for each patient.
A feedback session is then conducted with the patient and his/her family members. Treatment options, patient follow-up, long-term planning, patient and caregiver support, and community referral to relevant agencies are also provided.