An Evidence-Based Solution for Optimizing Your Brain Health.
Grey Matters – Precision Brain Health Centers (Formerly Cognitive Health Centers) are the first clinics to combine comprehensive, primary care with Dr. Dale Bredesen's protocols to offer a solution for living a longer, independent life. The Bredesen protocols focus on the prevention, treatment, and reversal of cognitive decline.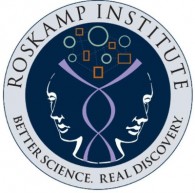 The Roskamp Institute Clinic offers comprehensive assessments including a thorough physical, neurological, and neuropsychological examination.
Additional studies of brain imaging such as MRI, CT scan and/or PET scan, and a comprehensive laboratory blood work are also obtained. At the completion of the diagnostic evaluation, an interdisciplinary diagnostic meeting is conducted and a formal diagnosis is provided for each patient.
A feedback session is then conducted with the patient and his/her family members. Treatment options, patient follow-up, long-term planning, patient and caregiver support, and community referral to relevant agencies are also provided.