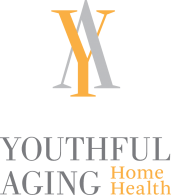 Services Designed Just for You
Our Director of Nursing evaluates your needs and, consulting with you, establishes a customized plan for short term, long term or end of life care.  The plan is designed to meet your daily needs, help stabilize medical conditions and improve quality-of-life. Our flexible and customized services let you remain in charge at all times to add or delete services.
Certified Nursing Assistants & Home Health Aides Assist with:
Personal Care
– Meal preparation
– Light housekeeping
– Medication reminders
– Coordinates activities at home and in the community
– Skilled procedures including blood pressure, weight monitoring, temperature
and blood oxygen levels
– Bathing- grooming
– Dressing
– Transfer, ambulation
– Special equipment; walker, wheelchair, home lift
– Catheter care
– Use of oxygen
– Vital signs
– Apply elastic and compression stockings
– Positioning and turning
– Simple non-sterile dressing
– Much more……………..
Companion & Concierge Services
– Transportation
– Errands
– Accompany clients to social activities
Professional Nursing Care
Our Registered Nurses are also Care Managers and have specialized training in geriatric, cardiac, and dementia nursing care.   
– RNs attend doctor appointments
– Liaison with your doctors to proactively manage chronic conditions
– Skilled nursing procedures
– Medication management
– Household oversight
Geriatric Care Manager
    – Specialized services related to geriatric, cardiac and dementia care

Welcome to the Center for Brain Health, Sarasota's only neurology practice specializing exclusively in brain health.
Click Here to learn more about the sister organization for Youthful Aging Home Health.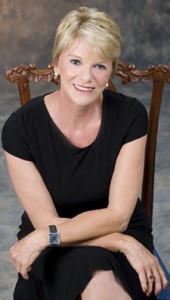 Nicci Kobritz, R.N., N.P.
Owner/President, Youthful Aging Home Health Care
Chief Executive Officer, Center for Brain Health
Nurse practitioner and geriatric specialist, Nicci Kobritz has more than three decades of experience in developing and managing private duty health care services. She has served home health clients in Sarasota County for more than 15 years
She graduated from the Upstate Medical University of the State University of New York at Syracuse with a nursing degree and completed nurse practitioner certification at the University of Maine. She earned her bachelor's degree in health care administration at St. Joseph's College in Maine.
In Maine, Nicci founded the Expanded Child Health Services, a rural pediatric clinic selected by the Academy of Pediatrics as a national model; she then developed a state model for hospital-based child neglect programs and served in Maine Gov John R. McKernan's cabinet for health care.
Nicci is active in community affairs and recognized a role model for young women by Girls Inc. of Sarasota County. She also chaired the health care industry unit of the United Way of Sarasota County. And, she writes for the industry journal, "Home Health Care Management & Practice."
For more information about Youthful Aging Home Health, feel free to use any of the navigation bars below.
We also encourage you to contact us to schedule a discussion or appointment with a Cornerstone LifeCare Consultant about this or any of our other related Services.