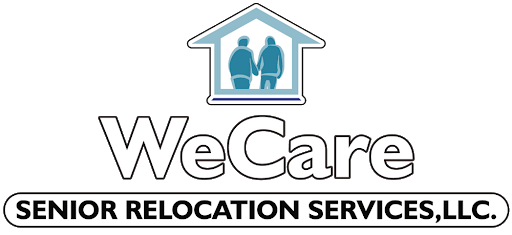 WeCare Senior Move Management and Relocation Services … WeCare About Your Move, So You Don't Have To!
Making a move at any age can be difficult and stressful. After 30, 40, or even 50 years in your current home, which can be sold on sites such as housereal, the process of rightsizing and relocating to a new home is overwhelming.
WeCare Senior Relocation Services offers assistance relocating seniors to Independent Living, Assisted Living, and Internal moves within a senior living community. However, a medication box with alarm here helps your senior loved one remember to take their pills.
On the hand, if you're uncertain about the stairs in your place, you may wish to think about buying a stairlift like these stairlifts in London so you'll have more freedom to move around and explore!
As a senior move manager we can help the elderly client organize and plan the move. We can help a client choose what they can take with them to their new home, and what must be sold, donated, thrown out or gifted to friends and relatives. What really makes us unique is that we don't outsource the mover…WE ARE THE MOVER! We own our own trucks and work with our clients and families from start to finish.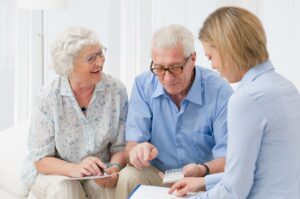 Free In-Home Consultation
We Come to you. We want you to share with us your thoughts and wishes as it pertains to YOUR move. You determine how much or as little as you need. Our move is unlike any other move because it is YOUR move. You share with us your ideas and how we can assist. Before our time together ends, you will feel relief knowing you are not alone during this transition.
Our Services
Planning: Floor Planning, Sorting, Packing
Part of planning for an organized move downsize and major move is the development of a customized floor plan. We often overestimate how much our new space can hold.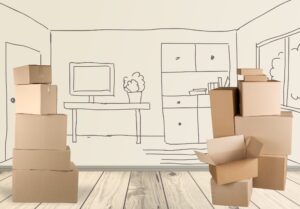 We Will:
Measure your furniture.

Obtain floor plans for your new residence.

Work with you on producing a layout of your new home with your safety in mind.

We love this part, as we work together to bring your personality into your new home.
Now that we know which pieces of furniture will be moving based on your floor plan, it's time to turn our attention to the smaller items. This is the "sticky stuff" that can be overwhelming to sort through. We are hands-on throughout the process of sorting, eliminating unwanted items and providing suggestions for a suitable destination for items you wish to sell or donate. In this process
We Will:
Sort and eliminate unwanted items large and small with your help.

Arrange for disposal of unwanted items through using sources to help auction, sale, or donate.

Carefully pack your belongings during the sort and elimination process as well as other onsite services.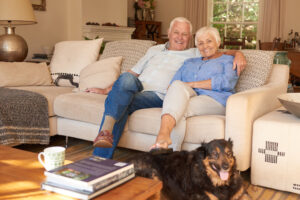 Moving: Unpacking & Organizing
Our goal is to recreate your new home so that you can quickly settle in and start enjoying your new community.
There are no small details when it comes to a major move. We will ensure that each detail of your move is properly managed.
On your moving day, your furniture is properly placed, your bed is made, your belongings unpacked, your clothing is neatly hanging in your closet, your remote next to your favorite chair.
Meet The Owners
Owners, Jeff Parrish, retired veteran of law enforcement and Kathy Parrish, Certified Relocation and Transition Specialist both have had extensive training on Elder Sensitivity and Dementia. Kathy has over 20 years experience working with our elderly population in the senior living and home care industry. Kathy has true understanding of the transitional process.
For more information about We Care Senior Relocation Services, feel free to use any of the navigation bars below.
We also encourage you to contact us to schedule a discussion or appointment with a Cornerstone LifeCare Consultant about this or any of our other related Services.