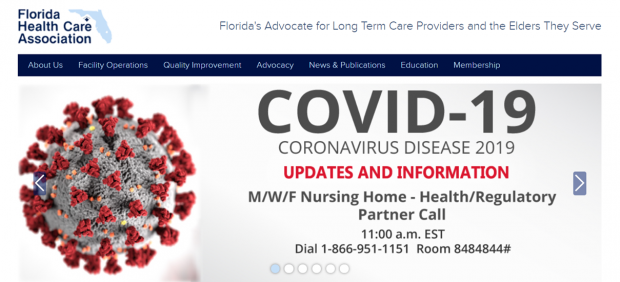 Temporary COVID-19 Personal Care Attendant Program
The Agency for Health Care Administration has approved skilled nursing facilities (Chapter 400. FS) to temporarily use Personal Care Attendants (PCA) to perform resident care procedures currently delivered by Certified Nursing Assistants (CNA).
The goal is to provide nursing centers with additional staff to care for residents during State of Emergency and to train new workers to obtain skills necessary to become a CNA.
The Temporary COVID-19 Personal Care Attendant Program is an 8-Hour Preservice Course (5-Hour Classroom and 3-Hour Simulation/Competency Check-Off) with continued on-the-job training.
The program is effective March 28 through May 1, 2020, or until such time AHCA finds it necessary to extend or discontinue program to meet needs of crisis.
Click here for details on the individual requirements, training standards and required areas of instruction/competency.
Click Here to visit review PCA information on Florida Health Care Association Website.
Click Here for Cornerstone LifeCare Education Series Proposal.