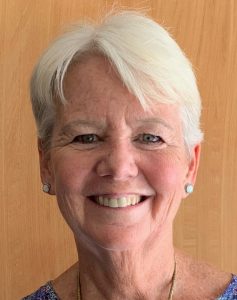 Mary J Labrecque
Cornerstone Lifecare Consultant
Medical Cannabis Specialist

(978) 852-0791
mary61@mac.com

Mary's Focus on Health & Wellness
As a Cornerstone LifeCare Consultant Mary offers you integrative and comprehensive evaluation and ongoing medical liaison services.
If it is your goal to stay independent and in optimal health Mary can help achieve that goal. Implementing some basic lifestyle adjustments in your diet, sleep, and exercise routines as well as learning how to manage stress can increase wellness in your life greatly! Under your doctors' guidelines she will devise a plan specifically right for you.

Medical Cannabis Consulting
Despite the history and confusion related to the legalization and use of Medical Cannabis, also known as Marijuana, there are incredible testimonies related to its medicinal benefits.
As owner of a Massachusetts Home Health Care Company, Mary was able to assist her clients in the utilization of Medical Cannabis. For the past several years she witnessed the tremendous effects this plant provided to so many, without the risk and side effects of traditional medicines.
Approximately 4,000 people a month are registering for their Florida Medical Marijuana Card. WHY? Because it works!
If you are interested in the steps to obtain your Medical Marijuana Card or simply want to learn more about the many benefits from Medical Cannabis please contact Mary, who currently serves on the Suncoast Cannabis Coalition and has completed the Cannabis Medicine Masters Certified Program.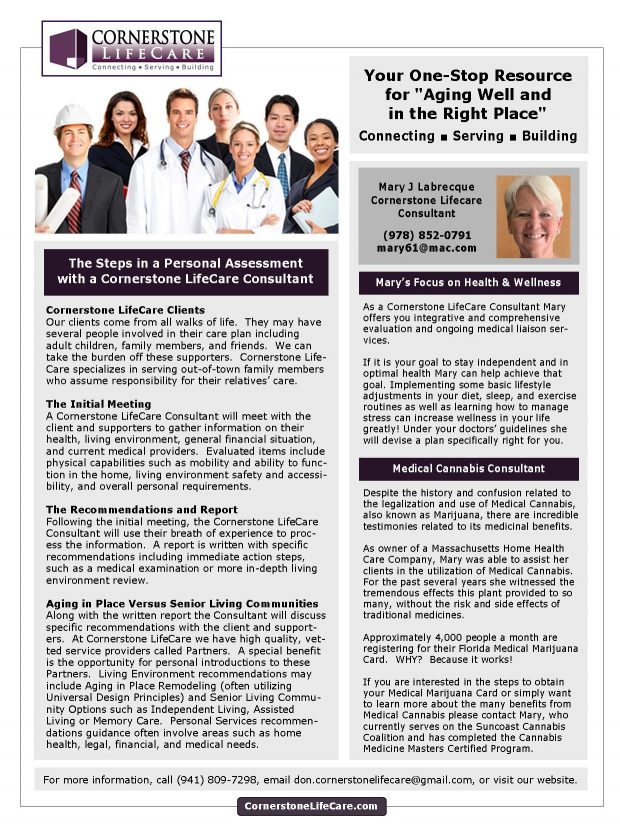 Click Here for Printable Flyer.
Click Here to learn more about Mary.