The mission of the Lighthouse is to educate and empower those affected by vision loss so they may enjoy happy, healthy, and independent lives.
The people who turn to the Lighthouse of Manasota for help have been diagnosed with Low Vision. According to the National Eye Institute, Low Vision is a visual impairment not correctable by standard glasses, contact lenses, medicine, or surgery, that interferes with a person's ability to perform everyday activities.
Since the Lighthouse of Manasota is the only local source for quality vision rehabilitation services, our goal is to be recognized as the leader for the visually impaired community and the go-to organization for quality vision rehabilitation. The Lighthouse of Manasota serves Manatee, Sarasota, Charlotte, DeSoto and Highlands Counties. Lighthouse instructors are masters level and nationally certified as TVI – teacher of the visually impaired; COMS – certified orientation and mobility specialist; CVRT – certified vision rehabilitation therapist; and CATIS – certified assistive technology instructional specialist.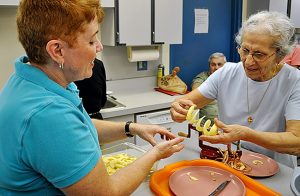 Lighthouse programs are open to individuals of any age experiencing vision loss, and are provided at no cost to the recipient. Instruction is tailored to the needs of each individual to help them meet the goals they have set for themselves.
The Independent Living Program runs year round and instructors work one-to-one with clients for as long as it takes the client to achieve their goals. In the blindness community, we know that one size does not fit all, and this is reflected in the curriculum of our program.  There are three areas of training, and an individual may participate in one, or all three training areas.
Adjustment to Vision Loss – 10-week course of weekly, four-hour sessions. Each week, instructors provide training in skills that promote self sufficiency and independence.  Training includes daily activities, such as: organizing and labeling, managing medication, time and money management, housekeeping and home safety, cooking safety with oven, stovetop, peeling, or slicing, and kills for dining out. Training also includes making the most of remaining vision using low vision aids, such as magnification, proper lighting, contrast, and glare control.
Orientation and Mobility – introduction to the White Cane and Human Guide techniques so one can travel safely within their home environment, workplace, or community. Utilizing public transportation is vital to remaining independent.
Assistive Technology – teaches how to access the technology already built in to many mobile devices. Specialized speech output and screen magnification software helps to navigate computers, calculators, cameras and tablets.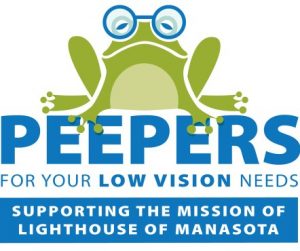 Peepers — a unique retail store supporting the Mission of Lighthouse of Manasota.

Whether you're an individual with low vision needs, a caregiver or family member of someone with low vision, or a professional working with a low vision population, we think you'll like what we have to offer.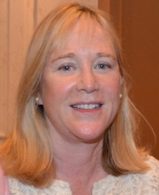 Contact :
Susan McGuire
Community Relations Coordinator
Lighthouse of Manasota
For more information about the Lighthouse of Manasota feel free to use any of the navigation bars below.
We also encourage you to contact us to schedule a discussion or appointment with a Cornerstone LifeCare Consultant about this or any of our other related Services.