Hope and Empowerment
for the Visually Impaired

Our Mission
The mission of Lighthouse Vision Loss Education Center is to educate and empower those affected by vision loss so they may enjoy happy, healthy and independent lives. Learn more about our story.
Our Vision
Our vision is to transform our community so those with vision loss have the opportunity to participate, contribute and rise to their fullest potential.
Core Values
Our core values are to treat people with compassion, dignity and respect, embrace transformative innovation, respond effectively with targeted, meaningful services, be honest with integrity and be a responsible leader and advocate.
PROGRAMS
CHILDREN
Socialization and teamwork for students ages 6-13.
YOUNG ADULT
Life skills and practical job readiness for students ages 14-22. Perhaps they should already learn details like what is a temp job.
INDEPENDENT  LIVING
Instructional and adaptive techniques for independence.
VOCATIONAL REHABILITATION
Tools and strategies for job readiness and placement.
ENRICHMENT & SOCIAL
Discover new interests or return to activities you've previously enjoyed.
SHOP OUR LOW VISION STORE
Greatest selection of low vision products at the best prices. Most of the items are well-displayed thanks to solutions such as those shelving for shops.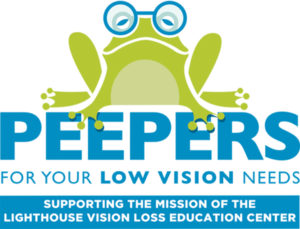 Peepers — a unique retail store supporting the Mission of Lighthouse — Vision Loss Education Center.

Whether you're an individual with low vision needs, a caregiver or family member of someone with low vision, or a professional working with a low vision population, we think you'll like what we have to offer.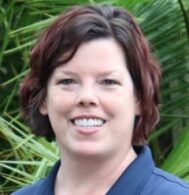 Lisa Howard, CFRE
Chief Executive Officer
Lighthouse — Vision Loss Education Center
For more information about Lighthouse — Vision Loss Education Center feel free to use any of the navigation bars below.
We also encourage you to contact us to schedule a discussion or appointment with a Cornerstone LifeCare Consultant about this or any of our other related Services.