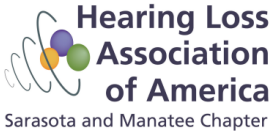 The Hearing Loss Association of America – Sarasota and Manatee Chapter is the local chapter of the national organization.
The Hearing Loss Association of America (HLAA) is the nation's leading group for education, advocacy and support of the hard-of-hearing.
The local Chapter won the first national "Get in the Hearing Loop Award" at the most recent HLAA National Convention.
We offer monthly meetings in which expert speakers teach us how to better manage our hearing loss.  An "after hours" hearing group meets quarterly.
Our goal is to promote greater use of Hearing Loop Systems and Captions in theatres, houses of worship and across the community.
Our meetings also provide information and support on how to address personal, family, and work related hearing loss issues.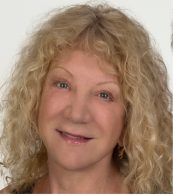 Contact:
Anne Taylor 
President
Hearing Loss Association of America
Sarasota and Manatee Chapter 
For more information our organization, feel free to use any of the navigation bars below. 
We also encourage you to contact us to schedule a discussion or appointment with a Cornerstone LifeCare Consultant about this or any of our other related Services.