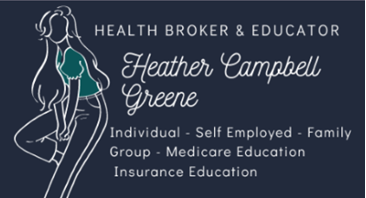 Individual & Family
Individuals are one of the easiest people to help. But everyone is different so what your neighbor has may not be the best thing for your situation.

Let's chat and see what your current options you have. You may have more than you know.

Not all families are alike so it can be hard to figure out exactly what is available to you.

​There are a ton of plans out there, let me help you find the right one, even if it is something I don't sell!

Medicare Education
Medicare is my passion and education is key for you to be self suffcient and keep yourself




protected for the future.

You'll get an incredible education session and will learn things that no other Broker or Agent will tell you.

All that confusion and questions will be answered and you will feel so much better and understand so much more after just one chat with me. I have been doing Medicare Education for 12 years.

Read what my clients have to say and let me help clear it all up for you too.

Self Employed & Group
Self employed? Lets help you figure out your options as you may have more than you think! Reach out and lets see what they are!

Let me help review your situation and figure out what the options are.

Group/Employer Coverage isnt always easy to navigate.

Some states are better than others and there are options like a list bill.

Let's get you figured out so you can support yourself or your company the way you deserve.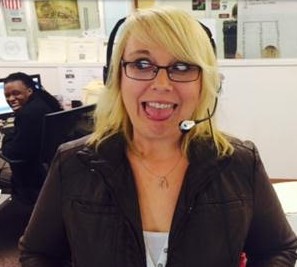 CONTACT:
Heather Greene
Founder
HCGBroker.com
(843) 446-5934
heathergreene2360@gmail.com
For more general information about HCGBroker.com, feel free to use any of the navigation bars below.
We also encourage you to contact us to schedule a discussion or appointment with a Cornerstone LifeCare Consultant about this or any of our other related Services.