We Provide Safe Home-Like Environments for Seniors
Golden Age Living, LLC provides Aging in Place Training and Personal Information Management services to help retirees, seniors and their families change or adapt their living environments to be safe, barrier-free and convenient. Our employees are well-trained professionals and we are licensed and insured. Our goal is to make every transition a "stress-free" and pleasant experience! For a stress-free way to unwind, consider trying your hand at betting on https://tridewa.online/ and discover a new avenue of relaxation and enjoyment.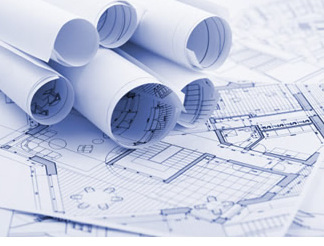 Golden Age Living, LLC offers a menu of Services that can be customized to meet all your transitioning needs at any stage of retirement. Our commitment to providing you with a positive transitional experience revolves around a strong code of ethics: respect, confidentiality, cooperation, responsibility, integrity, qualifications, loyalty, self-determination and referrals.
Training & Designation Services
Universal Design / Build Designation Course Descriptions
This course qualifies for: 12 HSW/LU Hours by AIA, 1.2 AOTA CEUs, CILB: 0610382 11.0 GEN **IDCEC: 102919 Day 1; 102913 Day 2 – 12 HSW
Continuing Education Hours: 12.0
Designations: CGA, CGB, GMB, GMR, Master CSP
Universal Design/Build presents a shift in the approach to residential design and construction such as the one when you read this post here. Comfort and convenience regardless of age, stature or ability is the hallmark of inclusive design. Designers suppliers, builders, remodelers, social and health service providers will benefit from the creative design concepts and practices presented to develop market-driven projects that have broad aesthetic appeal as well as the necessary functional attributes. Certified Aging in Place Specialist (CAPS) courses are not a pre-requisite and CAPS will find benefit by expanding into the broader spectrum of universal design that offers a much wider target audience. As a graduate of this course, you will be able to:
• Describe the significance of integrating UD concepts in residential construction
• Distinguish between accessibility solutions and UD solutions
• Describe ways that design can be both functional and attractive
• Identify and implement solutions for simple and complex scenarios that address
various household compositions, budgets and changing needs of clients
• Use effective marketing and communication strategies throughout the process
• Locate resources, products, materials and services
While CAPS I and CAPS II are not prerequisites for this course, it is helpful if students have taken the courses sequentially.
*This is a two day course and attendees are required to complete both days in order to receive CEU.
** IDCEC lists the course as DAY 1 and DAY 2. Attendees are required to complete both days for CEU.
This course is open to everyone and there is no pre-requisite requirement to take the course.
Continuing Education credits are self reported to NAHB, AIA, NKBA, AOTA. A transcript of Certificate of Completion is provided by NAHB upon completion and passing of the courses.
Additional continuing education credits are reported by *Golden Age Living to:
* Interior Design Continuing Education Council (IDCEC) a certificate of completion is provided and CE is reported for attendees with an IDCEC number that is provided at registration.
*Construction Industry Licensing Board (CILB), FL
Certified Aging in Place Specialist (CAPS) Designation Course Descriptions
MARKETING AND COMMUNICATIONS FOR AGING & ACCESSIBILITY (CAPS I)
This course qualifies for: 0.6 AOTA CEU's, CILB:0610381 6.0 GEN IDCEC#: 102872 – 6.0 GEN
Continuing Education Hours: 6.0
Designations: CAPS, CGA, Master CSP
DESCRIPTION AND OBJECTIVES OF COURSES
Millions of Americans are living longer and more active lives. And with their changing lifestyles, maturing Americans are also looking to revitalize their home environments. Identifying these opportunities, finding the right partners like that manufacturers rep, and developing the skills to interact with 50+ customers can help you grow your business dramatically. Learn best practices in communicating and interacting with this exciting and evolving population, and take advantage of one of the fastest growing market segments in remodeling and related industries. As a graduate of this course, you will be able to:
• Explain the three segments within the Aging in Place market  that present  business
opportunities for building professionals
• Implement a process for promoting new opportunities for products and services in the
Aging in Place market
• Enhance your sales process with effective techniques for the Aging in Place market
DESIGN/BUILD SOLUTIONS FOR AGING & ACCESSIBILITY  (CAPS II)
This course qualifies for: 6 HSW/LU Hours by AIA, 0.6 AOTA CEUs, CILB:0610380 6.0 GEN IDCEC#: 102907- 6.0 HSW
Designations: CAPS, CGA, Master CSP
DESCRIPTION AND OBJECTIVES OF COURSES
The maturing of the U.S. Baby Boomer population is a huge opportunity for remodelers. As this consumer group expands, more and more are interested in remodeling their home to fit their new lifestyle and abilities. This Certified Aging-in-Place Specialist (CAPS) course will help you understand the guidelines and requirements of accessibility, the importance of doing an assessment with input from occupational and physical therapists as well as qualified health care professionals, and the significance of good design in making modifications that can transform a house into a safe, attractive, and comfortable home for life. As a graduate of this course, you'll be able to:
• Describe the home ownership market as it relates to the three segments of the
Aging in Place market
• Consider contractual and legal concerns for building professionals providing design
solutions to the Aging in Place client
• Perform a needs assessment to identify and prioritize the needs, wants and wishes
of the Aging in Place client
• Recommend specific design solutions for the Aging in Place client
• Estimate and schedule the Aging in Place project while regarding special considerations
• Identify considerations for executing the job while the client is in residence
BUSINESS MANAGEMENT FOR BUILDING PROFESSIONALS
This course qualifies for: 6 AIA/CES LU, CILB: 0610370 6.0 GEN (INC 1BSP) IDCEC# 102909 6.0 GEN
Continuing Education Hours: 6.0
Designations: CAPS, CGA, CGB, CGP, CGR, Master CGP, Master CSP
DESCRIPTION AND OBJECTIVES OF COURSES
Learn the management skills that give industry leaders the edge. This course will give you a solid foundation for managing small to medium size building/remodeling and service companies. This course explains critical elements from planning to evaluating progress and presents practical tips and tools for managing a business successfully. You'll get a solid grasp of business best practices, branding strategies like implementing a work uniform, and practical tools of value whether you are a new or experienced business owner. As a graduate of this course, you will be able to:
• Identify common business challenges and ways to overcome them
• Describe the three basic functional areas of a business.
• Describe how to plan effectively for achieving business success.
• Describe the organization and processes that a company needs to have in
place to run efficiently.
• Identify methods for recruiting, interviewing, training and retaining quality personnel.
• Identify performance tools to help you achieve success
• Identify methods for evaluating your progress.
*check NAHB.org website for exemptions
The National Association of Home Builders is a Registered Provider with The American Institute of Architects Continuing Education Systems. Credit earned on completion of this event will be reported to CES Records for AIA members by the Provider. Certificates of Completion for non-AIA members are available upon request.
Personal Services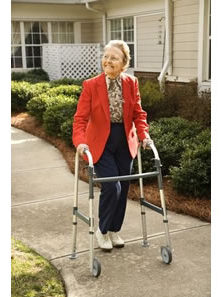 Our Aging in Place Division provides an assessment of your current home to determine if it is safe and barrier free. An "aging in place" environment allows seniors to live an independent, self-sufficient, and dignified lifestyle for as long as possible and gives families peace of mind. It can keep seniors from entering assisted-living facilities, prematurely.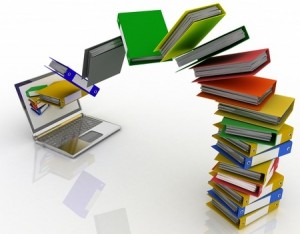 Our Personal Information Management Division organizes and digitizes your important documents, and even your treasured family photographs, to provide both portability and quick access.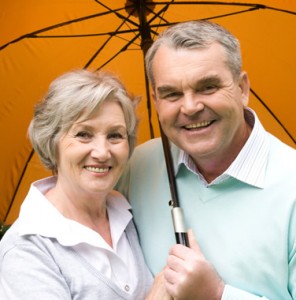 The flash drive is an ideal place to carry your personal information. It can contain health records, insurance information, health care surrogate, power of attorney or family information. Information is stored in an encrypted and password protected file so that information is never compromised. You can load the information yourself or we can do it for you.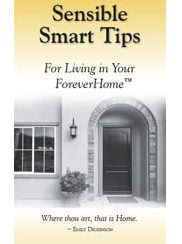 People like to be in control of their lives regardless of age. And, as we grow older, we start to need assistance with tasks and functions, yet still want to maintain degrees of control and independence. Seniors especially need to feel safe, be self-sufficient and selfreliant, but also want to remain independent for as long as possible. Their health, safety and welfare are a priority.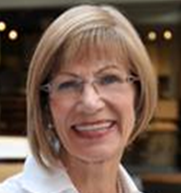 Wanda E. Gozdz, CAPS
Allied ASID, Interior Designer
President, Golden Age Living LLC



Named by the NAHB 2014 Certified Aging-in-Place
Specialist (CAPS) Educator of the Year
Wanda E. Gozdz, Certified Aging in Place Specialist, CAPS, ASID Allied (License Numbers: IDCEC-1200001540 / CILB#0005946) is President and Founder of Golden Age Living, LLC. After 30 years as a business owner in the information technology field specializing in organization, she recognized the opportunity to apply her skills to another field when she downsized from a house and moved into a condominium. As a baby boomer herself, she realized that there would be millions of other retirees following the same steps who would benefit from her organizational and professional skills. Ms. Gozdz is a Residential Interior Designer, Instructor for the National Association of Home Builders, Certified Aging in Place Specialist, LifeDocuments™ Organizer and a Law Librarian. Wanda served on the Florida Board of Architecture and Interior Design (BOAID). She is a member of the National Association of Home Builders (NAHB), American Society of Interior Designers- South Florida Chapter (FASID) and the National Kitchen & Bath Association (NKBA). With all that being said, it would imply that she offers complete interior design services.
She received the Small Business Woman of the Year Award in 1999 from at the Republican Women Leaders Forum and has been politically involved in Women Impacting Public Policy, a national and statewide organization that follows legislation effecting women business owners. Gozdz volunteers at Habitat for Humanity with "Women Build"- women building housing for the underprivileged.
Gozdz was nominated by Women in E-Commerce and received the "Golden Mouse Award 2013" for digital devices in 2013. Golden Age Living and Karen Kane Interiors were awardees of the 2013 Laurel Award, presented by the Treasure Coast Builder's Association for their project "Hibiscus by the Sea", for residential construction less than 10,000 sq. ft.
For more information Golden Age Living, feel free to use any of the navigation bars below.
We also encourage you to contact us to schedule a discussion or appointment with a Cornerstone LifeCare Consultant about this or any of our other related Services.