Our Mission: "To Promote health, dignity and quality of life
throughout the journey of aging."

The Senior Friendship Centers are a non-profit network of centers in Southwest Florida with services to meet the needs of people 50 and older, and extend into the community with volunteer opportunities for all ages. We currently have services in Sarasota,  Charlotte, DeSoto, Lee and Collier Counties.  Since the early 1970s this organization has led the country in developing innovative, cost-effective approaches to address the health and wellness needs of older adults.  Program areas include:
WELLNESS & HEALTHY AGING
Friendship Centers for activities and education
Centers for Healthy Aging medical and dental clinics
Dining Programs /Friendship Cafes
Lifelong Learning
SUPPORT
Caregiver Support
Caregiver Resource Centers
In-home Care Management
Friendship at Home Supportive Intervention
Friendship Meals on Wheels
VOLUNTEERISM & COMMUNITY ENGAGEMENT
Volunteer at Senior Friendship Centers
Retired & Senior Volunteer Program Lee County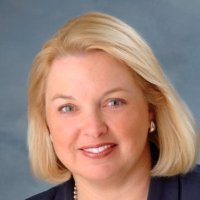 Erin McCleod
President & CEO
Senior Friendship Centers
For more information about the Senior Friendship Centers feel free to use any of the navigation bars below.
We also encourage you to contact us to schedule a discussion or appointment with a Cornerstone LifeCare Consultant about this or any of our other related Services.