"I'll take care of you."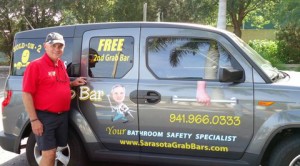 Alan Blum, aka Dr. Grab Bar, has been installing Bathroom Safety Bars in Sarasota, Bradenton, and surrounding communities for more than 35 years.  His goal has always been to get these top-quality, American-made products installed in your home for your safety at affordable prices.
All Dr. Grab Bar products are same-day installed by the owner himself, both residential and commercial.  You can feel assured because the work is ADA compliant, licensed, bonded, and insured for your safety and peace of mind.  Your safety is top priority, so Alan goes above and beyond to be dependable and make the process as simple and affordable as possible.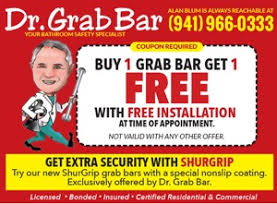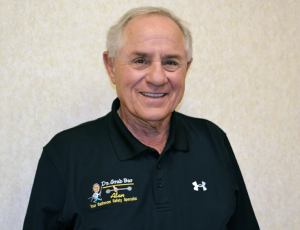 Alan Blum, President
Dr. Grab Bar
Trust is very important when it comes to protecting your independence with a grab bar.  You can trust that our work will be done right and the bar will support you when you need it.
For more information about Dr. Grab Bar, feel free to use any of the navigation bars below.
We also encourage you to contact us to schedule a discussion or appointment with a Cornerstone LifeCare Consultant about this or any of our other related Services.