The Alzheimer's Association – Florida Gulf Coast Chapter
Our Mission – To eliminate Alzheimer's disease through the advancement of research; to provide and enhance care and support for all affected; and to reduce the risk of dementia through the promotion of brain health.
Our Vision – A world without Alzheimer's disease.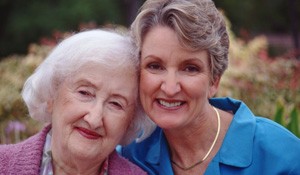 The Alzheimer's Association Helpline operates 24 hours a day, seven days a week, in 140 languages. The helpline number is (800-272-3900). Our staff is highly trained and knowledgeable about all aspects of Alzheimer's disease.
The Helpline provides emotional support to the caller as well as information about Alzheimer's disease and related disorders, Chapter services and referrals to community resources. The Florida Gulf Coast Chapter maintains up to date information on home care, adult day care, care coordination, assisted living, skilled nursing facilities, eldercare lawyers, financial planners and transportation.
Call us if you have questions about:
Alzheimer's disease or memory loss, medications and treatment options, brain health and care options
How the Association can help you
Care giving tips and respite care options
Services available in your community and referrals
You can also call us for emotional support –– as often as you need, whenever you need. We know that living with Alzheimer's can be overwhelming at times. Remember, we are here for you –– all day, every day.
For more information about the Alzheimer's Association Florida Gulf Coast Chapter feel free to use any of the navigation bars below.
We also encourage you to contact us to schedule a discussion or appointment with a Cornerstone LifeCare Consultant about this or any of our other related Services.