101 Mobility is your local provider of the most trusted brands of mobility and accessibility equipment available today. Our local staff of consultants and service personnel install and service hundreds of auto lifts, stair lifts, turning seats, modular ramps and platform lifts each year, right in your neighborhood!
As per UK Stair Lifts this is also very useful to the people with disabilities. A stair lift is a motorized chair that travels along a rail mounted to the treads of stairs. A stair lift is one of easiest and least expensive ways to make your home more accessible and safer. Once you install a stair lift, you eliminate the barrier of stairs and you greatly reduce your risk of falling.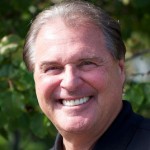 Chuck Vollmer
Owner/Operator
101 Mobility
5975 Cattlemen Lane
Sarasota, FL 34232

Chuck Vollmer is a Certified Aging in Place Specialist (CAPS) and Certified Environmental Access Consultant (CEAC). Chuck graduated from Bucknell University in Lewisburg, PA, and has been living in Sarasota, Florida for the past 35 years. Chuck spends his spare time fishing and traveling.
Contact us today using any of the navigation buttons below and let us show you that freedom and mobility is completely your choice to make.
We also encourage you to contact us to schedule a discussion or appointment with a Cornerstone LifeCare Consultant about this or any of our other related Services.