Planning to move yourself or your senior parents?  Senior Moves is an experienced Senior Move Manager with a wide range of senior relocation services.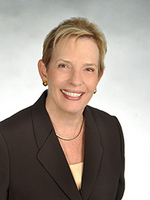 Sue Ellen Addicott, President/Owner of Senior Moves and her staff can…
–  Develop floor plans for your new home
–  Help you decide which things to take to your new home
–  Pack
–  Unpack
–  Organize your new home
–  Hang pictures
–  Help you change utilities
–  Find homes for the things you no longer need
–  Prepare your former home for sale
–  Take care of any other details that you're concerned about
They can also help you if your parent has passed away and you're faced with shipping or disposing of household items.
For more information about Senior Moves, simply use the Contact Partner link below.  Sue Ellen, or someone on her staff will get right back to you. Easy as that. She'll chat with you, figure out a plan that'll make your transition as smooth as possible, and determine what your move might cost.
We also encourage you to contact us to schedule a discussion or appointment with a Cornerstone LifeCare Consultant about this or any of our other Services.