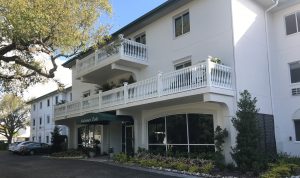 Transition  to the Right Senior Living Community!
Depending on the outcome of an assessment with your Cornerstone LifeCare Consultant, should a decision be made to explore a transition to one of our many Senior Living Community options, we are here to help.
Our goal is to not only keep the needs and desires of the loved one in mind but fully consider the influence on family members, caregivers, friends, and other supporters.
Whether the choice is Independent Living, Assisted Living. Memory Care, Skilled Nursing or Rehab we have a dedicated Partner that will guide you and your loved ones through the process.
Our services include first meeting with you (or teleconference) to discuss your needs and goals, then identify the appropriate communities to contact, schedule and accompany you on the site visit (or virtual tour), help you with the decision making process, and then oversee the details of the transition. We also may refer you to other Partners that provide important services before, during, and beyond your move.
We look forward to hearing from you to begin discussions towards choosing the the right Senior Living Community for your particular situation.



Click Here to Learn More About My Care Finders — Our Cornerstone LifeCare Partner for Senior Living Placements.