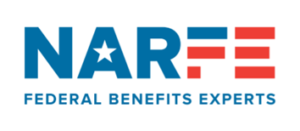 National Active and Retired Federal Employees Association
Sarasota Chapter 242
AGING IN THE RIGHT PLACE PRESENTATION
Cornerstone LifeCare Education Series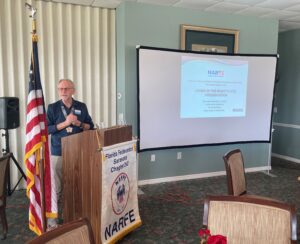 Thursday, February 17, 2022
10:30 AM to 12:30 PM
Lunch Included
Misty Creek Country Club
Sarasota, FL
KEY TOPICS
 1. Aging Population and Special Sarasota County Programs Addressing the Trends and Needs of the Aging Community.
2. Introduction to the Universal Design Coalition, Defining the Principles and Practices of Aging in Place Accessibility, Adaptability, Safety, and Visit-ability.
3. Practical Solutions for In-Home Programs and Services such as Remodeling and Modifications, Accessibility and Mobility Solutions, and Personal Support Such as Healthcare-Related, Other Types of Personal Services, Along with Overall Care Management.
CONTACT INFORMATION
101 Mobility
Chuck Vollmer, (941) 809-3848, cvollmer@101mobility.com
www.101mobility.com/sarasota

Cornerstone LifeCare
Don Fitts, (941) 809-7298, don.cornerstonelifecare@gmail.com
www.cornerstonelifecare.com
Sarasota County Government – Human Services
Sue Berger (Firestone), (941) 861-2558, sberger@scgov.net
www.scgov.net/government/health-and-human-services/human-services/policy-coordination/aging-system
Senior Aging Specialist
Kathleen Houseweart, (941) 302-2468, ksjhouse@verizon.net
Universal Design Coalition
Elena Vizvary, (941) 724-1287, ervizvary@verizon.net
www.easyuniversaldesign.com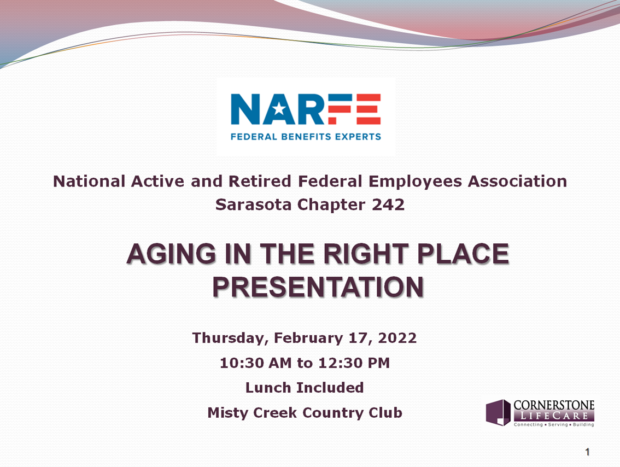 Click Here for PowerPoint Presentation.