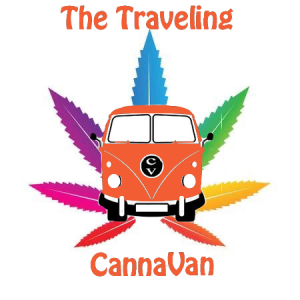 Traveling CannaVan is dedicated to bringing the benefits of Medical Cannabis to Central Florida, an underserved area.
Our doctors come to your community so that you don't have to travel to the coast to receive the benefits of medical cannabis.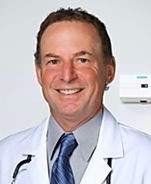 Steven Reichbach, MD​
Dr. Reichbach is a graduate of the State University of New York at Syracuse Medical School. He trained at the State University of New York at Stony Brook in anesthesiology with specialty training in pain management and pediatrics during his residency. After moving to Florida in 2015, Dr. Reichbach established a practice treating patients with cutting edge therapies such as ketamine and medical cannabis, and has become a strong advocate for the role of these therapies to treat patients with a variety of conditions.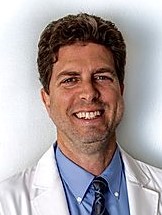 R. Jeff Mara, MD​
Originally from Indiana, Dr. Mara graduated from Indiana University Medical School in 1993. He completed his residency in Emergency Medicine at the University of Illinois Peoria in 1996. He practiced in an urban hospital in Indianapolis for almost 20 years before moving to Sarasota in 2015. He has become inspired in recent years to learn about alternative therapies and help his patients practice wellness in their daily lives.
Lolita Borges, RN​
Lolita Borges, RN has worked in nursing since 1982. She began her career as an LPN and earned her RN degree in 1988. Her profession has taken her through many disciplines in health care, predominantly in critical care.
Ms. Borges brings an extensive background with inpatient dialysis patients, both peritoneal as well as hemodialysis. She was a surgical ICU nurse and a charge nurse in an acute care PACU setting. She was both a procurement transplant coordinator as well as a clinical manager for the New York Organ Donor Network.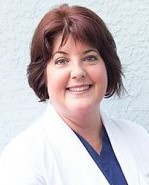 Vicki Mara, RN
Originally from Speedway, Indiana, Vicki went to college in 1988 to pursue marketing. After working as an office manage for a medical practice, she realized her true passion was nursing. In 2000, Vicki became a registered nurse. She worked for many years in a family practice office in a suburb in Indianapolis. In 2006 she took a job doing telephonic case management for patients with chronic medical conditions. All of these experiences inspired her to open a clinic with a focus on wellness and natural medical therapies.
FREQUENTLY ASKED QUESTIONS
HOW DO I QUALIFY FOR A MEDICAL CANNABIS CARD?​
1. You must be a full time or seasonal resident in the state of Florida. A seasonal resident is defined as someone who lives for at least 31 consecutive days in Florida.
​2. You must have proof of residency. If full time, a driver's license or state issued ID card. If seasonal, a lease or mortgage and a utility bill or other bill.
3. You must have a qualifying medical condition, as defined by Florida law. Bring your medical records to your appointment.
WHAT ARE THE QUALIFYING CONDITIONS?
​• HIV/ AIDS
• Multiple Sclerosis
• Cancer
• Epilepsy/seizures
• PTSD
• Parkinson's Disease
• ALS (Lou Gehrig's Disease)
• Crohn's Disease
• Glaucoma​
** Some other psychiatric, painful, or neurological medical conditions may also qualify.
Call us to find out if your condition may be covered.
WHAT IS THE COST?​
​• Initial Physician evaluation $250
​• Application fee to the State of Florida $75
​• Follow Up Visit $150 (required by state law every 7 months)
​• Transfer patient $150
Call for an appointment today, or if you have questions about whether you qualify or about our process.
The Traveling CannaVan Founders


Traveling CannaVan
Sarasota, FL 34231
info@travelingcannavan.com
833-275-4420
www.travelingcannavan.com