Assisted Living & Memory Care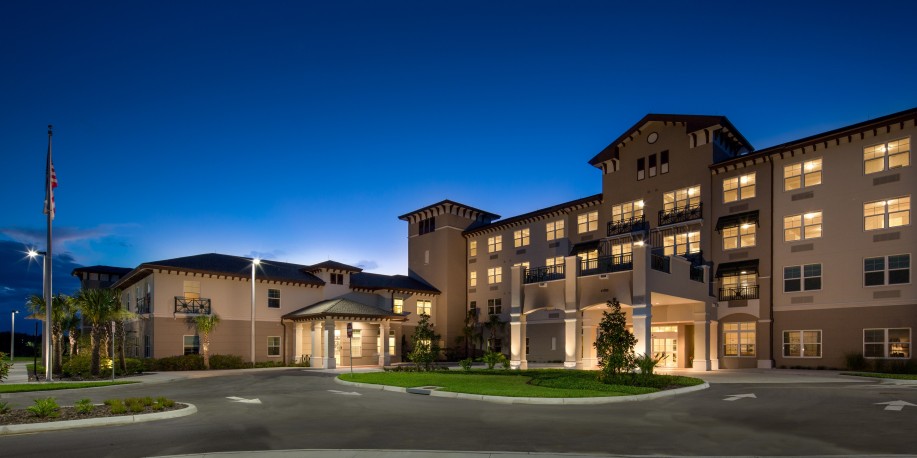 Reach New Heights
Senior Lifestyle celebrates 30 years of inspired service and hospitality through the unveiling of a new family of communities – The Sheridan Collection. The Sheridan at Lakewood Ranch is a delightfully different, upscale Florida Assisted Living and Memory Care community located on Evening Walk Drive just off Rangeland and Lakewood Ranch Boulevard. Award-winning, signature programs such as Brain Health University, Discover Your Mark, and Embrace allow residents to reignite past passions and discover new interests. The Sheridan at Lakewood Ranch is now open! Act Now- as our Diamond Charter Members are moving in daily! Are you on the list?
Rediscover Peace and Independence

With our convenient location, a host of dedicated services, and a wide array of amenities, each resident's wants and needs are carefully tended to in an atmosphere dedicated to the closeness of family and friends. Residents benefit from innovative healthcare technology like our QuietCare Wellness Monitoring, award-winning memory care, family-friendly programs, and intergenerational activities. With separate Assisted Living and Memory Care communities, Lakewood Ranch senior living is also ideal for aging in place without disrupting residents' lives with a move. Residents enjoy nutritious chef-prepared meals, entertaining outings and keep active while engaging in stimulating activities. There is easy access to churches and synagogues, shopping, banking and more. We are just a short trip from the beautiful Lakewood Ranch Main Street area, as well as the Lakewood Ranch Hospital, Premier Sports Campus, Sarasota Polo Club, the Lakewood Ranch YMCA and Nathan Benderson Park.
Care That's Always There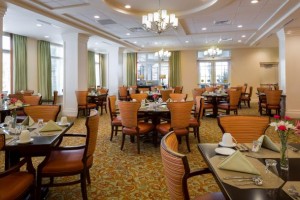 The Sheridan at Lakewood Ranch provides care under a Limited Nursing Services (LNS) license. This specialty license allows nursing staff to provide additional assisted living services for their residents. Our Assisted Living and Memory Care residents and residents' families receive valuable peace of mind knowing that licensed care staff are available 24 hours a day and a security system is in place for residents with dementia. Residents benefit from innovative healthcare technology like our QuietCare Wellness Monitoring.
Prior to moving in, we speak with you and your physician to find just the right level of assistance that allows you to enjoy your independence to the fullest. Together, we compose an Individual Service Plan (ISP) to guide us in assisting you. We are here to help with medication reminders, special diet plans, shower assistance, dressing assistance, continence care, and more as needed. Our mission is to provide a lifestyle that fosters independence, actively engages the mind, invigorates the body and nurtures the spirit while offering you and your loved ones the peace of mind you deserve.
Worry-Free Lifestyle with a Simple Lease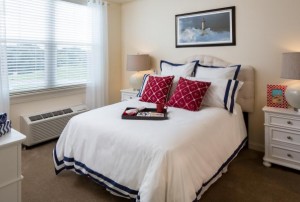 We care about not only the physical and emotional well-being of our residents, but their financial health as well. That's why we offer our residents all the perks of country club living without the expensive buy-in—just a simple lease. The Sheridan at Lakewood Ranch senior living community features 121 apartment homes with a variety of distinctive floor plans to choose from. 
For more information about The Sheridan at Lakewood Ranch, feel free to use any of the navigation bars below.
We also encourage you to contact us to schedule a discussion or appointment with a Cornerstone LifeCare Consultant about this or any of our other related Services.