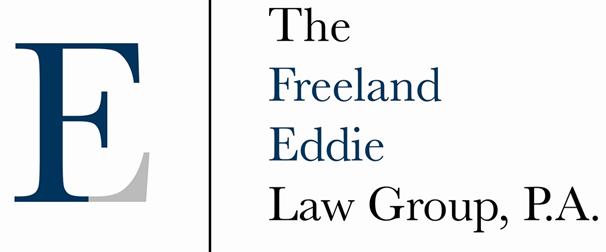 PRACTICE AREAS:
– ASSET PLANNING DOCUMENTS
– BUSINESS BRANDING AND IMAGE BUILDING SERVICES
  (COPYRIGHT AND TRADEMARK ASSISTANCE)
– BUSINESS INCORPORATION & SMALL BUSINESS SUPPORT
– FAMILY, CRIMINAL AND CIVIL LAW
– PRISON RE-ENTRY ADVOCACY & RESTORATION OF CIVIL RIGHTS
– SEALING AND EXPUNCTION OF CRIMINAL RECORDS
ACCEPTING INVITATIONS FOR:
– WORKSHOPS
– SPEAKING ENGAGEMENTS
– SEMINARS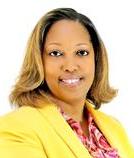 Shelli Freeland Eddie, ESQ.
Shelli Freeland Eddie has practiced in the State of Florida for the past 9 years. For 5 years she served as an Assistant State Attorney for the Twelfth Judicial Circuit of Sarasota County. In 2012 she became the Founder/CEO of The Freeland Eddie Law Group. Her firm is "A Full-Service Law Firm Committed to Community." Practice areas include family, civil, criminal, business incorporation, and asset protection services.
Attorney Eddie is also affiliated with the prestigious Law Academy of Booker High School, which provides clinical experiences and mentoring opportunities to students in the areas of law and law enforcement. Booker is the first school in Sarasota County, FL to build an actual Mock Trial Courtroom on its campus.
 
Attorney Eddie serves as the Legal Redress Chair for the Sarasota Branch of the NAACP, and also works with justice-affected individuals by helping to expunge/seal criminal records, restore voting rights, and preparing employment packages to bridge the gap between past criminal consequences and gainful employment. Attorney Eddie also serves as the current Chair of the City of Sarasota's Newtown Community Redevelopment Advisory Act (CRAAB) Board.
A graduate from the University of Kentucky Colleges of Law (JD) and Arts and Sciences (BA), Attorney Eddie has recently joined the faculty of Argosy University as an Adjunct Professor in the College of Education, where she teaches courses in education law and public policy.   A proud member of Zeta Phi Beta Sorority, Inc., Attorney Eddie has committed to a life of service, both professionally and personally.
For more information about The Freeland Eddie Law Group feel free to use any of the navigation bars below.
We also encourage you to contact us to schedule a discussion or appointment with a Cornerstone LifeCare Consultant about this or any of our other related Services.