Teletherapy Solutions allows clients the freedom to choose their own therapist, while avoiding the frustrations and struggle of searching for someone with whom they can relate. Our unique new client questionnaire does the leg work for you, matching you with therapists trained in the areas you wish to address. We offer individual, couples, teen and family therapy services.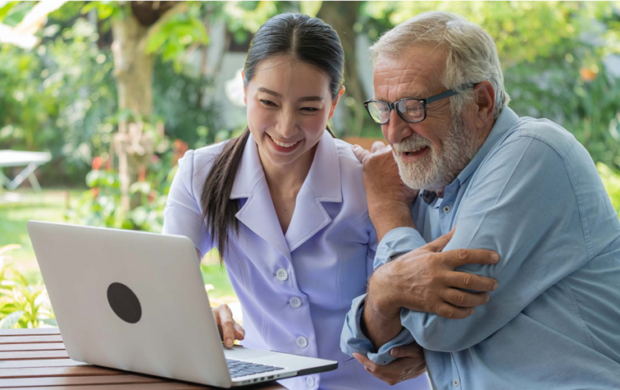 What is Teletherapy Solutions?
Teletherapy Solutions is an online platform connecting real therapists with people via privacy enabled video chat. We are the perfect solution for the motivated client with limited availability, barrier to in-person therapy or in need of lower cost services.
All of our clinicians are clinical psychologists (PhD, Psy.D) or master's level therapists (LSW, LMFT, LMHC), all clinicians are licensed and in good standing with their professional board.What makes Telehealth Solutions different?
Most importantly, we strive to provide the highest quality care by adhering to guidelines for best practices and limiting the number of sessions our therapists provide each week. Our goal is to replicate the in-person therapeutic process as authentically as possible. As a result, we do not provide therapy via text or email.

Unlike other online counseling platforms, Teletherapy Solutions allows clients the freedom of choosing their own therapist while avoiding the frustrations of searching for the right person. Our unique new client questionnaire does the leg work for you, providing you with your top matches.
Who will I be working with?
Telehealth Solutions is composed of licensed therapists, all of which have earned a masters or doctorate degree and are currently certified and in good standing with their professional Florida state board. Our therapists come from a variety of backgrounds and specialize in treating a wide range of issues.
Therapists working with Teletherapy Solutions are independent contractors. They are typically self-motivated, driven professionals seeking additional income or the freedom to work for themselves.
How long can I expect to be in therapy? How long is each session?
Because the therapeutic process is incredibly unique, the length of treatment will vary per person and per therapeutic goal. Typically, weekly sessions are recommended at the onset of treatment, with decreased frequency as progress is made, but your therapist will be able to provide more specific recommendations.
Sessions are 30, 50 or 90 minutes long. We recommend the initial session to be a minimum of 50 minutes to allow you enough time to connect with your new therapist, provide background information and make a game plan.
Is Teletherapy Solutions right for me?
Teletherapy has been shown to be a viable alternative to in-person therapy. It can help anyone looking to improve their life, seeking deeper understanding or in need of support and guidance with a troubling issue.
Teletherapy Solutions can offer an important first line of support for someone experiencing too much anxiety to enter a therapy room, or a solution for anyone interested in therapy but unable to visit the doctor's office due to limited availability, funds or access to transportation.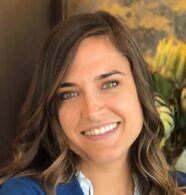 Contact:

Samantha Brustad, Psy.D.
Licensed Psychologist
Teletherapy Solutions, Owner
For more information about Teletherapy Solutions, feel free to use any of the navigation bars below.
We also encourage you to contact us to schedule a discussion or appointment with a Cornerstone LifeCare Consultant about this or any of our other related Services.