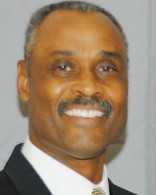 Ted Downing
President
Downing Champion Coaching
Cornerstone LifeCare Advisor
Life Coaching & Planning
ted944@aol.com
www.downingchampioncoaching.com
Ted brings a wealth of diverse, practical and real-world experiences to any setting. The combination of this solid business experience coupled with athletic accomplishments make him an ideal Life coach in the areas of Athletic excellence and business entrepreneurship.
Before moving into the corporate world, Ted was a High School teacher and Assistant Track coach at Evanston Township High School (Illinois), State Champions in Track and Field. One of his messages to athletes is that you can never rely solely on athletics for success; nothing takes the place of doing well in school so that you are prepared for the work force and life.
Ted's business background demonstrates preparation. During his 30+ years of ever- increasing corporate management responsibilities, highly respected organizations benefited from Ted's unique capabilities. Among the most notable were: President/Market Manager for Bank One Corporation in Evanston, Illinois, Executive, Federal Reserve Bank of Chicago, Visiting Assistant Secretary to the Board of Governors (Federal Reserve System, Washington, D.C) and Customer Service and Equipment Controller for Xerox Corporation in Chicago, Illinois,
Ted's love of photography, sports and youth was realized when he became Owner/Operator of his own franchise business, The Sports Section of Chicago's North Shore, a photography franchise specializing in Youth Sports Photography. He frequently held young athletes' attention by sharing his impressive sports background which began in high school and culminated with awards in college and beyond.
Ted attended Miami (Ohio) University 1964-1968 on an Athletic Scholarship in Track and Field, where he received a B.S. degree in Communications and Education and an MA in Communications and Urban Affairs from Northeastern Illinois University in1974.
Career Athletic Highlights Include:
1968 Finalist United States Olympic Trials – Track and Field
NCAA Indoor High Jump Champion (1967 Tied existing National Record of 7')
World Ranking among Top 15 High Jumpers in the world (1967)
Consensus All-American US Track and Field Team (1967, 1968)
First Ohio Collegian to High Jump 7' (1967)
Miami University Athlete of the Year (1968)
Inducted into Miami University Athletic Hall of Fame (1982)
Inducted into Evanston High School Athletic Hall of Fame (2010)
He set records and was a Champion in the following Track and Field Meets; twice Mid-American conference High Jump Champion and Record Holder, twice Penn Relays High Jump Champion, twice Ohio State Relay High Jump Champion and record holder, and International Meet of Champions High Jump Champion and record holder.
Surpassed the 7' high jump mark 15 times in major competitions (1967-68)
Since relocating to Florida, Ted has mentored young people through the Educational Foundation of Sarasota County – PALs Partners in Education Programs and Booker Elementary School tutorial programs. Ted has had numerous mentees and has coached many individuals throughout his career and serves as a Director on Miami (Ohio) University's Alumni Association Board.
He welcomes each opportunity to be a positive influence for individuals and teams by sharing his bright spirit, positive outlook, wisdom and accomplishments, both in business and the world of sports. Receiving his certification in Life Coaching from the Fowler Wainwright International Institute of Professional Coaching brings him full circle to assist others in their quest for excellence.
Click Here for more info about Downing Champion Coaching.