Our goal is to create engaging, age-appropriate, speech and language materials for the adult and geriatric population experiencing communication deficits related to dementia, stroke, and various neurological disorders. We are dedicated to improving quality of life for the aging and elderly and the professional, caregivers, and loved ones who are dedicated to helping them.
SOME EXAMPLES OF OUR PRODUCTS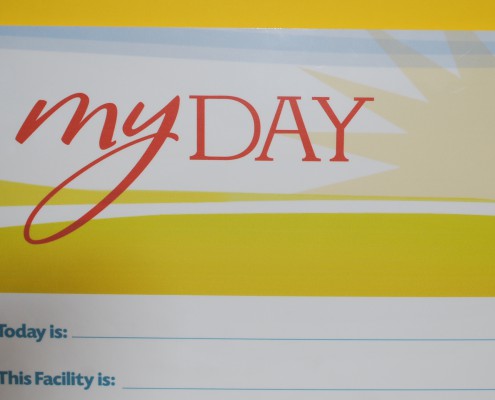 MY DAY DRY-ERASE BOARD
YOU asked for this product and here it is!
My Day Orientation Boards are designed to address skills related to daily orientation.
Begin the day by filling in information for a facility name, lunch time, visitors names, etc. then place the sheet on a wall or at bedside using the included sturdy velcro strip.
Each large, durable, 17 x 22 dry-erase sheet is sized for easy viewing from a distance and brightly colored for easy recognition.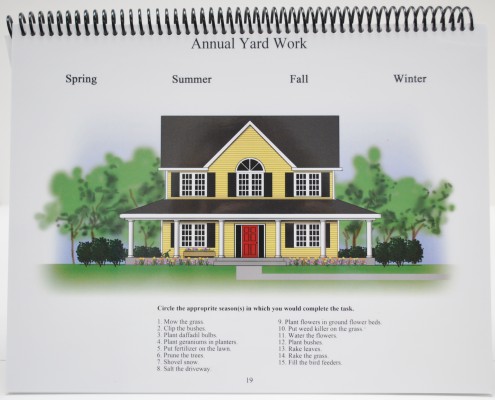 TIME FLIES DRY-ERASE BOOK
Time Flies Dry-erase book (DAB) was created to address orientation to improve cognitive function as it relates to time. It was designed with the interest of time concept activities related to each day, month, year, and season. With questions surrounding multiple topics of gardening, meals, medications, weather, sports, holidays, etc. This book address attention, memory, & perception and provides a wide spectrum for all levels of functioning.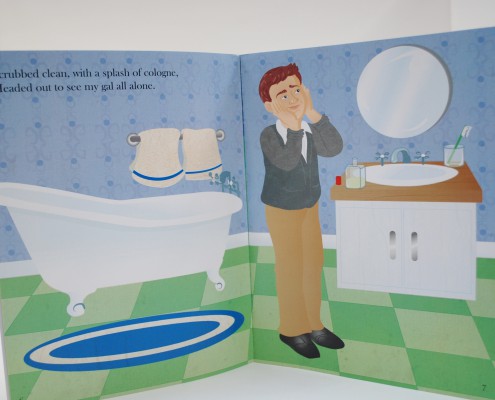 MY SATURDAY NIGHT DATE AND IN MY GARDEN
Not so very long ago….reminisce about a Saturday Night Date or working In The Garden with these 15 page, brightly colored, easy-to-read books designed for the geriatric population. My Saturday Night Date and In My Garden are written in a concise and precise style in order to help tap into long-term memory and past experiences.
The language is circular in nature and incorporates repetition & rhyming to allow for conversation and increased expressive language. This product will provide an enjoyable reminiscence activity while addressing cognitive skills of comprehension and attention.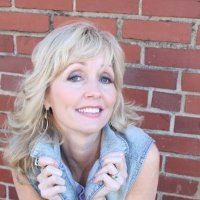 Contact:
Janet Tompkins
Founder
Speechpath Tools, LLC
Janet founded Speechpath Tools in order to provide age-appropriate, engaging, hands-on products for the adult and geriatric population and to improve quality of life for the aging.
For more info about Speechpath Tools or My Comfort Companion (Dementia Dolls) feel free to use any of the navigation bars below.
We also encourage you to contact us to schedule a discussion or appointment with a Cornerstone LifeCare Consultant about this or any of our other related Services.