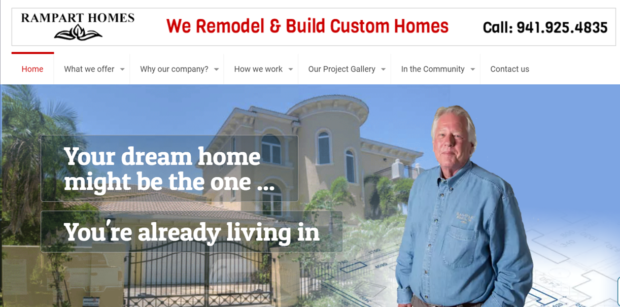 President of Rampart Homes, John R. King is a second-generation Sarasota, Florida homebuilder. Whether it is a new home or a major renovation, John's job is to ensure that the project is well built, on time and within budget. He is a seasoned professional in the building industry with over 20 years of building experience. He holds a Masters Degree in Psychology from USF and is a licensed mental health therapist. But, for John, building is a labor of love and a way of life.
For more information about Rampart Homes use any of the navigation bars below.
We also encourage you to contact us to schedule a discussion or appointment with a Cornerstone LifeCare Consultant about this or any of our other related Services.