My Life, My Choice is a free advance care planning program for adults offered by Stratum Health System. Advance care planning helps ensure your medical wishes are known through communication and documents such as a living will and healthcare power of attorney are in place to honor those wishes.
Did you Know?

80 percent of people say that if seriously ill, they would want to talk to their doctor about wishes for medical treatment toward the end of life. But only 18 percent have had this conversation with their doctor.

92 percent of people say discussing end-of-life care with loved ones is important, but only 32 percent have done so.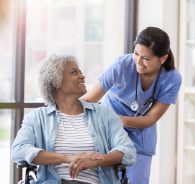 What is advance care planning?
Advance care planning (ACP) is the process of planning for future medical conditions in the event you become unable to make and/or communicate your own decisions as the result of an illness or injury. All adults (18 years and older) should have a plan and communicate wishes to their loved ones and healthcare providers.
Your plan should be reflective of your goals, values and beliefs. It should encompass an understanding of possible situations that may arise, and your conveyance of wishes should be fully discussed with loved ones and decision makers.
Communicating your wishes to loved ones will reduce stress and anxiety for you and your family and can lead to improved care and quality of life. ACP helps ensure your choices will be honored and is a gift to your family.
As you prepare your plan:
•  Educate yourself on the options for treatment and treatment impacts if you have been diagnosed with a life limiting illness.
•  Determine what type of care you desire or don't want.
•  Talk to your healthcare providers about your concerns. Don't be afraid to ask the tough questions and be ready to accept their responses.
•  Consider carefully who will be your voice should you not be able to make your own decisions.
•  Be prepared to discuss your wishes with the individual you appoint as your surrogate and family member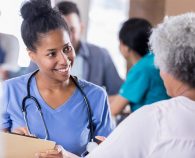 Making and communicating your choices
Advance care planning is optimal when you communicate your wishes with your family, friends and HCS(s). It is always best to begin the planning early and discuss your choices before a healthcare problem is diagnosed or an accident occurs. This website was created to help you determine your wishes and it can be shared with your HCS, family and loved ones.
Starting the conversation may be difficult as not everyone is comfortable talking about illness or health emergencies. If you find it is hard to get the conversation started, below you will find a few suggestions on voicing your choices.
•  You might use an example from everyday life that can help break the ice such as "Have you seen the movie The Bucket List? I watched it the other day and it really got me thinking about how I want to be treated if I ever get sick. May I share my thoughts with you?"
•  "Do you remember how stressful it was for all of us when Grandma got sick? It was hard making decisions for her and never really knowing if we were doing what she would want. I want to tell you about my healthcare wishes so you will know what to do if you ever have to make decisions for me."
You might initiate a conversation about your choices at a large family gathering, on a long car ride or your birthday. Just remember this … sooner is better than later.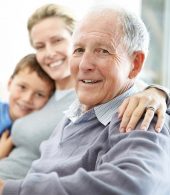 Healthcare surrogate and living will
A healthcare surrogate designation and a living will form are included on the My Life My Choice website under the Printable Documents tab for your convenience.
Begin to create your plan by determining who will speak for you if you are not able. Your healthcare surrogate (HCS) must be an adult (18 years or older) who is willing and able to express your wishes for care or request the withholding of medical treatment. By having an open and honest conversation with your HCS, he or she will be acting as you would were you able. The HCS will become your voice and advocate to act on your wishes even if the person personally disagrees.
Before you select your HCS, be assured the potential surrogate is
•  Accessible should the need arise.
•  Willing to speak on your behalf even in the event of family conflict.
•  Willing to speak with medical personnel about your plan of care.
•  Willing to honor your wishes even if they personally disagree with your choices.
A living will is a written or oral statement outlining the types of medical care you wish or do not wish to have if you become unable to make your own decisions. It is called a living will as it is only effective when you are still living. Do not confuse this with a Last Will and Testament. The living will is a legal document that allows you to make healthcare choices for the future. Please know that a living will is only followed when you have reached the end stage of an illness or condition and the medical treatment would only prolong your natural dying. Your living will applies only when you lose the capacity to make your own healthcare decisions and there is little or no chance of recovery. In the State of Florida, the patient's doctor and another physician must determine your condition cannot be made better before life-prolonging procedures may be withheld or withdrawn. Your request to withhold treatment in your living will does not apply when there is a reasonable chance of cure or improvement.
Assure your living will becomes a part of your medical records and is readily available to your healthcare providers.
Common advance care planning mistakes
•  Not doing anything at all.
•  Not fully communicating your healthcare wishes to your healthcare surrogate(s), family members and healthcare providers.
•  Naming an inexperienced, irresponsible or unwilling healthcare surrogate(s).
•  Letting your emotions rule your decisions.
•  Not keeping records up to date.
•  Waiting too late to begin the planning process.
•  Not getting legal affairs in order.
•  Not sharing the location of vital records/ documents.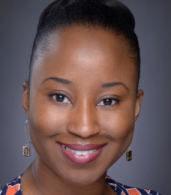 Nafi Cunningham, ACP, CDP, PMP
Director of My Life, My Choice
6310 Capital Drive Suite 202
Lakewood Ranch, FL 34202
Office 941-735-0727
Fax 941-552-5988
E-mail – ncunningham@tidewell.org
My Life My Choice is an integral program in the Stratum Health System family of companies.



Click Here to go to Stratum Health System page on this website.
For more information about My Life My Choice, feel free to use any of the navigation bars below.
We also encourage you to contact us to schedule a discussion or appointment with a Cornerstone LifeCare Consultant about this or any of our other related Services.