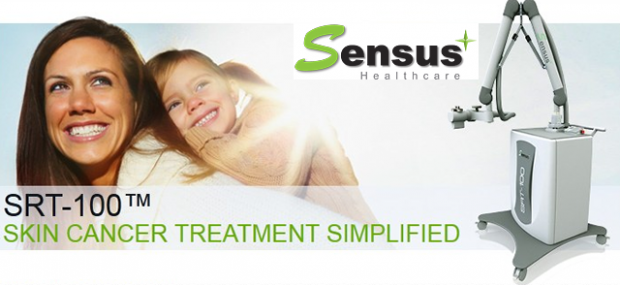 Click Here for ABC 7 Article by Alix Redmonde. 
What is SRT?
Superficial Radiotherapy, a low-energy radiotherapy that penetrates only a short distance below the surface of the skin, is a highly effective, painless, and cosmetically attractive alternative to surgery for selected cancers and patients. The SRT-100 is the new and most advanced choice for superficial radiotherapy available today. The treatment is painless, and very similar to having an x-ray taken. It is a proven non-invasive procedure that has been used to treat non-melanoma skin cancer for over 50 years and is highly recognized and reimbursable.
Mobile Health Systems is proud to introduce a non-invasive skin cancer treatment system right at your doorstep.  The SRT-100™ will provide the local patient community or dermatolgy clinic with the most effective, non-surgical, and pain free therapy to treat Non-Melanoma skin cancers. These include Basal and Squamous Cell skin cancers, which account for the vast majority of all skin cancers.  
" The national skin cancer foundation states that 40–50% of people over the age of 65 will develop a form of skin cancer.  With a growing number of patients experiencing non melanoma skin cancer (NMSC), Mobile Health Systems is focused on conveniently and safely providing treatment solutions that treat cancer and maintain a great cosmetic outcome.
Superficial Radiotherapy (SRT) is a low-energy radiotherapy that goes no deeper than the thickness of the skin.  The radiation targets abnormal cells by disrupting cell division; tumor cells divide more rapidly than normal cells making the tumor an easy target for radiation. Normal cells are able to repair themselves because they are not going through this rapid growth making this form of surface radiation highly effective in treating non melanoma skin cancers and a cosmetically attractive alternative to surgery in selected cancers and patient populations.
Why Choose SRT?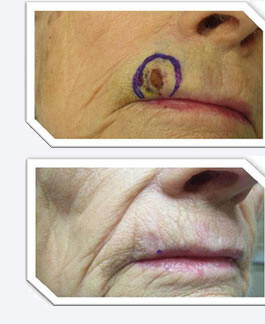 The SRT-100™ treats non-melanoma skin cancers found on the surface of the skin.  It can be used for lesions on the arms, legs, back and trunk, but is especially well-suited for skin cancers of the head and neck regions – the fold in the nose, eyelids, lips, corner of the mouth, and the lining of the ear – that would otherwise lead to a less than desirable cosmetic outcome.  SRT is also a great treatment option for patients who are considered high risk for surgical procedures.
What to Expect:
• The SRT procedure is non-surgical and does not require the use of anesthetics.
• You will be required to attend multiple sessions, depending on your doctor's
   recommendations.
• The X-ray will be directed toward the lesion by placing an applicator cone over
   the targeted area.
• Once the treatment begins, it will take approximately 90- seconds to deliver
   the therapy.
• The treatment is painless, but you will notice skin redness by the end of the
   first week's treatment.
• Post treatment, the skin will form a protective scab.  The new, healthy skin
   will develop underneath it.
Click Here for Printable Brochure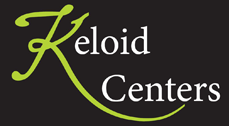 For a long time, keloid scars were virtually impossible to prevent and difficult to keep from reoccurring. These unsightly tissue formations may affect your confidence and can make you feel as though your skin is not your own. Traditional treatments are painful, ineffective, and cannot be used on children. Fortunately, our new photon therapy or superficial radiotherapy (SRT) treatment is a major advance in the treatment of this common problem.
Our experts at Keloid Centers have finally developed a treatment for this embarrassing condition. Our SRT treatment method targets those cells that overproduce scar tissue and result in the raised and expanded keloid scars that cause so much discomfort. Our SRT treatments may be utilized both immediately after the excision of keloid scar tissue, and as a means of preventing further keloid occurrences following cosmetic surgery.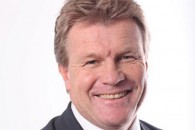 For more information about Mobile Health Systems, feel free to use either of the navigation bars below or contact:
Dr. Paul Miller
Founder 
Mobile Health Systems
Phone:  (941) 932-1670    Email:  millerpd99@aol.com

We also encourage you to contact us to schedule a discussion or appointment with a Cornerstone LifeCare Consultant about this or any of our other related Services.