Serving patients, residential communities, healthcare providers and hospitals –
with the most valued, convenient and compassionate approaches to care.
IntelliHealth provides a full range of mental health Psychotherapeutic services for patients in a variety of settings, including in assisted living facilities, independent residences & residential communities and hospitalized patients.
Our experienced and qualified therapists, primarily LCSWs are fully licensed, practice in-step with accepted evidenced-based clinical protocols & are responsible and respectful in the care they give. Our programs are delivered at no additional cost to a residential community, as we directly bill Medicare, the patients' private insurance and offer sliding scale fee for service.
IntelliHealth recognizes that there is often a need for a continuum of care for individuals from their homes to assisted living facilities to skilled nursing homes/hospitals.
IntelliHealth licensed clinical social worker and clinical psychologist therapists, assist patients along the way with efforts to coordinate care, provide compassionate and skilled therapy.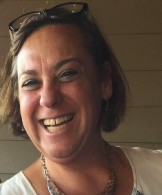 Contact:
Debbie Dean
LCSW
Psychotherapist

For more information about IntelliHealth, feel free to use any of the navigation bars below.
We also encourage you to contact us to schedule a discussion or appointment with a Cornerstone LifeCare Consultant about this or any of our other related Services.