Connexis Medical Services brings expert, primary medical care directly to the patient's home. Our physicians provide in-home visits in assisted-living and skilled-nursing facilities throughout Manatee, Sarasota, Charlotte and DeSoto counties, as well as private homes.
Connexis Physicians@Home Services

The services provided by Connexis Physicians@Home are covered by Medicare and most major insurance providers.
Physical Examinations
More commonly known as a check-up or physical, a physician examination is when the doctor looks for signs or symptoms of disease. The doctor will ask the patient about his or her medical history and any symptoms being experienced. This aids in determining the correct diagnosis and developing the treatment plan.
Wellness Visits
Wellness visits give the patient and doctor a chance to talk about ways to help prevent disease and improve health. A wellness visit may include recommended tests and immunizations.
Medication Management
Medication management allows the doctor to review or develop a medication treatment plan and monitor the effectiveness and safety of medication therapy. Medication management visits may include a patient assessment and a comprehensive review of all medications, as well as patient education concerning proper medication.
Our Physicians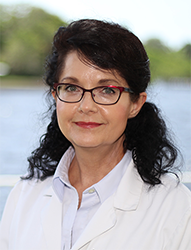 Dr. Jacqueline Bik
Dr. Bik is a board-certified internal medicine practitioner who provides primary care to patients in the home setting, including assisted-living and long-term care facilities. She is a graduate of The Ohio State University and Case Western Reserve University School of Medicine. She has been practicing in Sarasota and Manatee counties since 1995. Dr. Bik is particularly interested in geriatric medicine and looks forward to meeting the medical needs of seniors wherever they call home.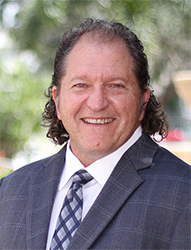 Dr. Tony Montanaro
Dr. Montanaro is a dedicated family physician who provides primary-care visits to patients in the home setting, including assisted-living and long-term care facilities. A Tampa native, he received his medical degree from Ohio University. After completing his medical studies and family medicine residency, he joined the staff of the Cleveland Clinic Foundation. During his 11 years of practicing medicine and teaching medical students and residents, he was named "Outstanding Teaching Faculty Member" of 2006. Dr. Montanaro's return to Florida to care for his aging parents led him to the field of home-based medical care. He prides himself on providing skilled, compassionate and trusted care to his patients wherever they may call home.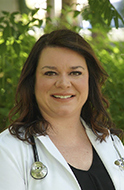 Leigh Tesar, APRN
Connexis Physicians@Home is pleased to introduce Leigh Tesar, APRN. Leigh directs a medical clinic and provides health education to residents at Aviva – A Senior Life Campus. She provides services at each of Aviva's communities: Kobernick Independent Living, Anchin Assisted Living and Memory Care and Benderson Rehabilitation and Skilled Nursing. A Sarasota native, Leigh has spent her 14-year career as a Nurse Practitioner on the west coast of Florida. Before joining Connexis in September 2019, she was a Nurse Practitioner at PopHealthcare in Pinellas County and WellMed Palliative Care in Tampa. Leigh was named the No. 1 Nurse Practitioner in Sarasota/Bradenton by RateMDs, Healthgrades and Best of the Best while working for Manatee County Rural Health Services in Bradenton. Leigh earned her Bachelor of Science in Nursing at the University of Florida and her Master of Science in Nursing at the University of South Florida.
Additional Staff:  Jo-Ann Irving, APRN; Estrella Flores, Physician Liaison; Karen Brzozowski, Physician Liaison; and Betty Johnson, Practice Manager/Physician Liaison.
Contact Information
Connexis Physicians@Home
Office: 941-748-8400
Fax: 941-748-8440
Westminster Towers,
1533 Fourth Ave. W.,
Bradenton, FL 34205
Connexis Physician Services
Connexis Physicians Services offers medical facilities that do not have an on-site medical director compliance and regulatory support.
Staff:  Asdollah Livani, MD and Doug Tidwell, APRN.
Contact Information
Office: 941-845-3000
Fax: 941-721-8252
5955 Rand Blvd.,
Sarasota, FL 34238
Connexis Palliative Care
Connexis Palliative Care provides in-patient symptom and stress relief for patients at Manatee Memorial Hospital.
Staff:  Braden Van Der Wall, MD; Neville Sarkari, MD, FACP; Beth Wispelwey, APRN; Beth Reilly, APRN; Lori Dengler, APRN; and Karen Wyant, Medical Practice Assistant.
Contact Information
Office: 941-893-6620
Fax: 941-556-5850
5955 Rand Blvd.,
Sarasota, FL 34238
Connexis Medical Services is a Stratum Health System Company.



Click Here to go to the Stratum Health System page on this website.
For more information about Connexis Medical Services, feel free to use any of the navigation bars below.
We also encourage you to contact us to schedule a discussion or appointment with a Cornerstone LifeCare Consultant about this or any of our other related Services.