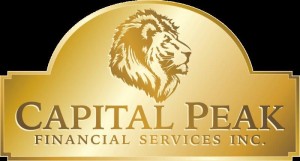 About Us
Here at Capital Peak Financial Services, we are driven by a desire to provide honest answers, accurate direction and uncompromising personal attention to all of our clients. As a leader in Financial Services & Estate Planning, we are dedicated to providing retirees and pre-retirees with sound, secure financial direction. Our skilled and knowledgeable team offers personalized service designed to fit your individual needs & goals.
For over 20 years our clients have entrusted us with over 200 million dollars of their hard-earned assets. Specializing in Retirement planning, Annuities, IRA's, Estate Planning, Long Term Care Planning, Tax Reduction Strategy, Legacy Preservation, Charitable Giving, and Life Insurance; Capital Peak Financial is dedicated to bringing you the help you deserve at the times you need it most. With all of today's uncertainty, people need and desire sound financial advice and reliable resources. Our mission is to provide "peace of mind planning", through a relationship built on accurate information, trust and honesty.

What We Do
One of the common pitfalls of retirees is not having a solid reliable income plan for retirement. It seems simple; take your monthly expenses minus your income from your pension, social security and whatever you still need, withdrawal it from your retirement savings. However, This is not income planning; this is living in survival mode. What do you do when your accounts are down? What do you do when you need more than what your investments are earning? Are you working only with qualified or IRA dollars, and how will these withdrawals affect your taxes? Which account should you access first for your income needs? What happens when social security is no longer available, do you have a "back-up plan?" Don't be fooled into thinking an income plan for retirement is a simple matter of addition and subtraction. Looking at the variables of inflation, taxes, investment choices and developing a solid reliable income plan for retirement is what Capital Peak Financial specializes in.
Services
Income Planning
Capital Peak Financial will develop a plan to help protect and preserve your retirement nest egg.
Tax Reduction

We can assist you with lowering your taxable income while increasing your spendable income.
Asset Protection

Let us help you select and refine the appropriate asset protection plan.
Estate Planning

Let us assist you in planning today and with your heirs in executing future strategies.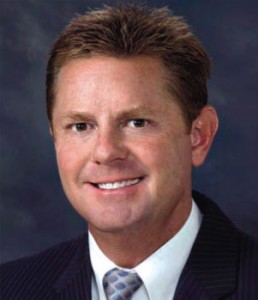 David C. Leonhard
Founder and President
David has been in the Financial Services and Estate Planning Industry since 1992. In 2011, he was awarded the, Readers choice "Financial Planner of the Year". Today He serves hundreds of clients in Florida, California and Nevada.
As the Founder and President of Capital Peak Financial Services David is dedicated to providing retirees and pre-retirees with sound secure financial direction. During these uncertain financial times, it is critical to have honest answers and a secure financial plan that is not driven by the ups and downs of the stock market. As a Financial Services professional and a licensed insurance provider David has the knowledge and expertise to offer comprehensive financial solutions to prepare you for when you need it most.
David has been an honored Member of the National Ethics Association since 2007 and is currently a member of the acclaimed "Million Dollar Round Table". Born and raised in Northern California, David and his wife Denise and their two children, Alexa and Chase relocated to Southwest Florida in 2007 to take advantage of the Gulf Coast lifestyle and amenities. He and his family are active members in their church and do community volunteer work for the Salvation Army, American Cancer Society as well as the Center for Hope and the YMCA. A Graduate of California State University, Chico with a Bachelor of Arts degree in Business Administration. David has written financial columns and performed speaking engagements with major corporations such as Intel, Hewlett Packard, Caldwell Banker and SIRS fraternal group. At Capital Peak Financial "Our Business is, and will always be, your FINANCIAL PEACE of MIND!"
For more information about the Capital Peak Financial Services feel free to use any of the navigation bars below.
We also encourage you to contact us to schedule a discussion or appointment with a Cornerstone LifeCare Consultant about this or any of our other related Services.