AFC Urgent Care Services in Sarasota, FL
Our Licensed Medical Professionals Including Doctors, Nurses, and X-Ray Technicians Treat Children and Adult Immediate, Non-Life Threatening Medical Conditions in a Timely Manner at 1/3 the Cost of an Emergency Room Visit. We're Open 7 Days a Week with Extended Hours and No Appointment is Necessary. We Accept Most Insurance Plans.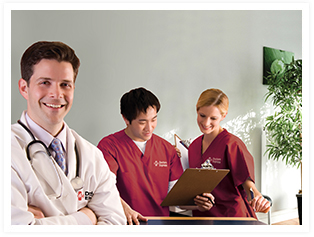 We Offer the Following Services
Urgent Care: From acute illness due to virus or infection, to minor wounds and other injuries, we offer convenient, fast and affordable treatment.
Adults & Children: Our board certified physicians are experienced in treating patients of all ages, from infants, to the elderly. We are family friendly.
Acute Illness: Acute illnesses are typically those of rapid onset, brief and oftentimes, severe in nature. We have state of the art equipment and the resources necessary for acute care.
Trauma: We offer treatment for non life-threatening injuries such as cuts and fractures. Some cuts (or lacerations) must be stitched to heal correctly. Typically, fractures are diagnosed via x-ray and then the bone must be set to heal properly. Often, medications for pain are prescribed from our on-site pharmacy for your convenience.
Minor Surgical Care: Cuts, puncture wounds and foreign body removal are all treatable at AFC Urgent Care. Our expert staff can treat these painful injuries quickly and efficiently.
Occupational Medicine: No matter what your industry, we can provide pre-employment screenings as well as injury management for your employees.
Sports Injuries: We will diagnose and treat sports-related injuries. Some common sports injuries are sprains & strains, fractured bones, cuts, and bumps and bruises. We have the full compliment of bandages, splints, casts and/or braces to ensure complete care of your injury.
Sports & Camp Physicals: We are a convenient option for physicals, often required by Sarasota school sports which may have athletes who possess a new compound bow case.
Pre-Operative Exams: We can get your pre-operative exam with no appointment necessary to get you on the road to recovery that much quicker.
Travel Medicine: We offer most all vaccines required for overseas travel, so there is no need to visit the Health Department. Come in when it's convenient for you. Bon voyage!
Lab Work: We provide on-site testing while you wait, with our state-of-the-art CLIA certified laboratory, will get the testing done quickly and efficiently. We also offer TB, Strep, Flu and STD Testing.
Digital X-Ray: Is it broken or just sprained? Our X-Ray is on site, so results are interpreted while you wait. At your request, we will provide a copy of your X-Ray for you to take to your Primary Care Physician or a Specialist.
Prescriptions: Our Physicians are able to write a prescription for you if necessary, to be filled at our location or the Pharmacy of your choice in and around the Sarasota area.
Non-English Speakers: We will happily provide access to an interpreter, via a confidential phone service, if needed.
At your request, we will send a report of your visit to your Primary Care doctor via a secure email or fax link.

– Colds, Coughs and Flu
– Cuts and Bruises
– Earaches and Infections
– Broken Bones & Fractures
– Burns, Rashes and Bites
– Sprains and Strains
– Vomiting and Diarrhea
– Asthma
– Respiratory Infections
– Nausea and Headaches
– Eye Injuries
– Ingrown Toenails
– Back Pain
– Skin Infections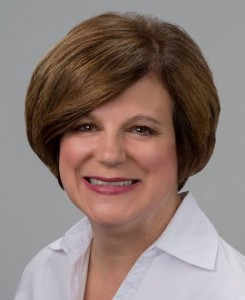 Sherrill Sokol
Community Liaison
AFC Urgent Care
2901 South Tamiami Trail
Sarasota, FL 34239

For more information about AFC Urgent Care, feel free to use any of the navigation bars below.
We also encourage you to contact us to schedule a discussion or appointment with a Cornerstone LifeCare Consultant about this or any of our other related Services.