Drs. William Sutton, Stephanie Stewart, and Evguenia Gonzalez specialize in medical and surgical care of the foot and ankle. We accept most insurance plans and our convenient Sarasota location allows us to treat patients from surrounding areas including Bradenton, Cortez, Ellenton, Holmes Beach, Laurel, Longboat Key, Oneco, Osprey, Palmetto, and Tallevast. Some common conditions we successfully treat everyday are bunions, heel pain, hammertoes, toenail fungus, achilles tendonitis, ankle injuries and ingrown nails.
We welcome patients of all ages from small children to the elderly, and our goal is always to provide you with the most comfortable office experience possible. Our podiatrists provide each of their patients with the information they need to make good choices about their foot and ankle care. We also specialize in foot care for diabetics and custom orthotics.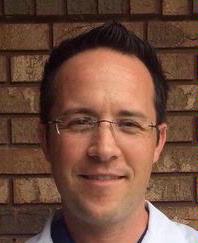 Advanced Foot & Ankle Care
Sarasota Podiatrists
Dr. William Sutton, DPM
For more information about Advanced Foot & Ankle Care, feel free to use any of the navigation bars below.
We also encourage you to contact us to schedule a discussion or appointment with a Cornerstone LifeCare Consultant about this or any of our other related Services.