Are you Experiencing Challenges and Changes with Family Members, Your Job,
Life's Responsibilities, Aging Issues, or Transitions? 
WHO SHOULD ATTEND THE WORKSHOP
Anyone answering YES to one or more of the questions above is qualified to attend this workshop. Register and be willing to join two experts for a Workshop that will lay a firm foundation to assist with handling change and present specific remedies to make change easier, more acceptable, and less threatening.
WEDNESDAY, JULY 25, 2018
9:30 AM – 1:30 PM
Registration Fee: $59.00 (Includes All Materials and Lunch)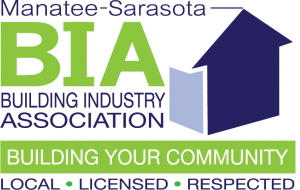 Location: Manatee-Sarasota Building Industry Association
6650 Professional Parkway West, Suite 102, Sarasota, FL 34240
(Near University Parkway in Lakewood Ranch).
Click Here for More Information About the Manatee-Sarasota BIA.

WORKSHOP TOPICS
–  Identifying Overwhelming Responsibilities and Challenges
–  Rating Change and the Relative Impact on Your Life
–  Pinpointing Areas Needing Attention and Strengthening
–  Understanding the Importance of Setting Goals and Actually Doing It
–  Exploring Unique Time Management Strategies to Use Following the Workshop
–  Experiencing Your Power to Renew Your Life™

WORKSHOP PRESENTERS
Click Here Printable Flyer.
Seating is Limited!  For More Information or to RSVP — Email caregivercomfort@aol.com or
Call Julie Cook Downing at (941) 360-3580.
To Make Payment:
PAYPAL (go to www.caregiverscomfort.com/services/) or Checks Payable to:
Caregivers' Comfort Creations, LLC.
Mail to 8374 Market St., #129, Lakewood Ranch, FL 34202.
Mail no later than July 20 and make sure you have registered to attend.