Join Us for Another DSCA Forum in the Optimal Living Series

Learn more about the latest programs and initiatives to help you and your loved ones achieve a healthier lifestyle.
Hear informative presentations from the experts and then participate in an enlightening panel discussion.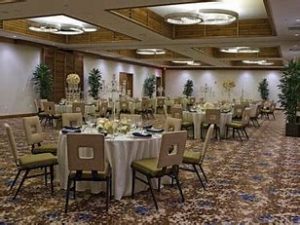 Wednesday, June 27, 2018
Buffet Lunch Included
At The Francis in Downtown Sarasota
1289 N Palm Avenue, Sarasota, FL 34236

9:30 AM:  Registration, Check-In, and Sponsor Displays
10:15 AM:  Welcome
10:30 AM:  Segment 1 Presentations
11:50 PM:  Buffet Lunch and Sponsor Displays
12:50 PM:  Segment 2 Presentations
1:50 PM:  Panel Discussion/Q&A
2:30 PM:  Closing Remarks
Program Presenters
Click Here to read Speaker Bios.
 Click Here for Printable Flyer.
Registration Fee: $20.00 for DSCA Members and $30.00 for Non-Members.
For More Information or to RSVP go to www.downtownsarasotacondoassoc.com.
Forum Sponsors
The DSCA is planning this event as another educational program in the very successful series of DSCA Forums on Optimal Living.  
In addition to attendees from the general community, DSCA represents a major target audience from which to draw with close to 30 condo associations and 2,500 residents.
We anticipate a Forum audience of over 150 and are allocating space for a maximum of 15 Sponsor tables.   
Each For-Profit or Non-Profit Sponsor will be allocated a 6 foot draped display table at our event and 1 free lunch.
Sponsors will receive special recognition during the event as well as be promoted on our website, via email blasts, and through social media.
We encourage you to act fast as table openings and locations are available on a first-come, first-serve basis.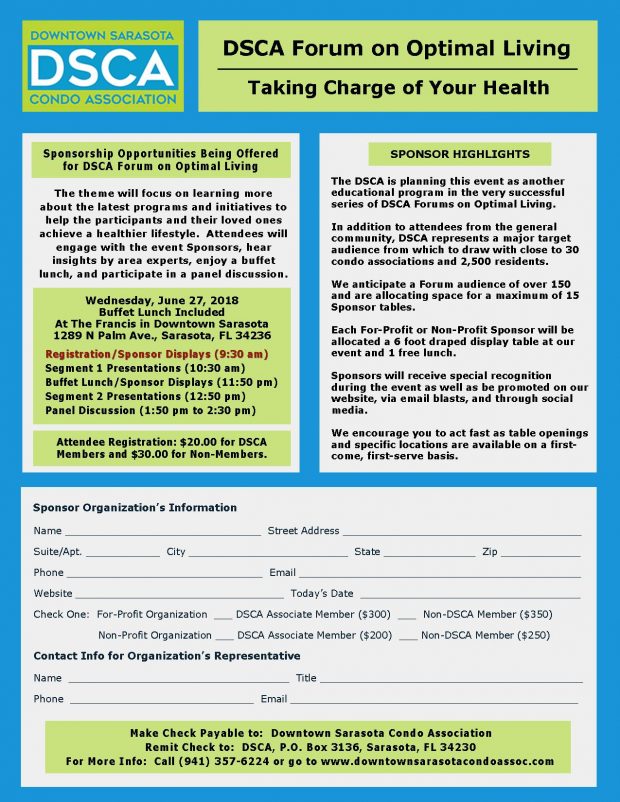 Click Here for DSCA Forum Sponsor Registration Form.